Outdoor Features Worth The Investment
By Colby Coward / July 1, 2020
---
When it's time to make some upgrades to your home, you'll want to choose outdoor features that add value and appeal to your property. Many homeowners often put most of their focus into the interior of their homes.
But the truth is, the exterior is the first thing your guests and potential buyers see. This means that what's done on the outside is just as important as what's done on the inside. Here are some of the best outdoor features that will increase your home's value, utilize your outdoor space, and make a positive impression.
Table of Contents
Outdoor Living Spaces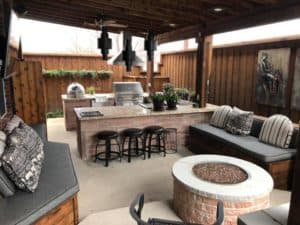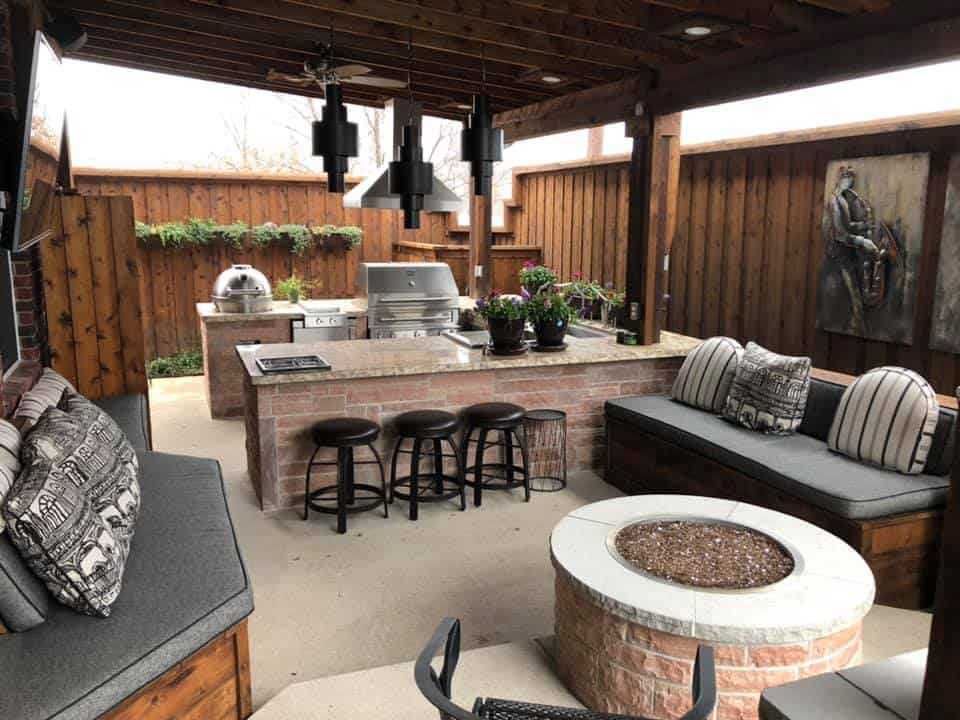 Outdoor living spaces are big additions that offer a high return on investment. You can bring indoor living space to the great outdoors, providing your family with more room without the remodeling required for added square footage to your home.
Extremely popular among homebuyers, outdoor living spaces make it possible for friends and family to spend time outside year-round, making entertaining easier and more enjoyable. Whether you're going for a simple patio or a full-size outdoor kitchen with all of the bells and whistles, there are endless options for everyone!
Patios and Patio Covers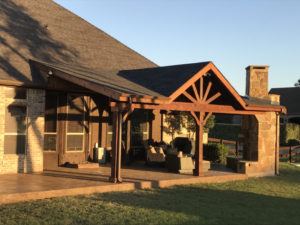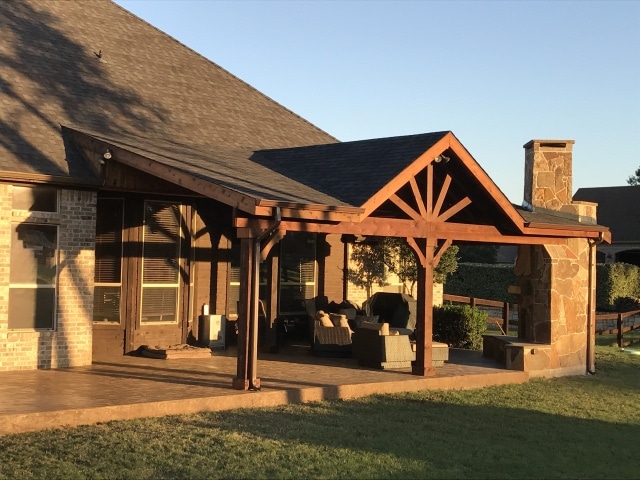 If you don't currently have an outdoor living space, a patio is a great investment. They can range from simple to more intricate designs and are often made from materials like concrete or stone. A large patio can be accompanied by other structures, such as a fire pit or fireplace. Elements such as patio covers allow you to enjoy your space all year long, hot or cold, rain or shine. Add some seating and a fan or heater and you're prepared for whatever comes your way.
Composite Decks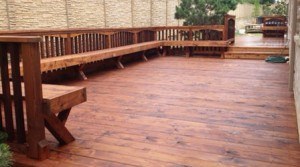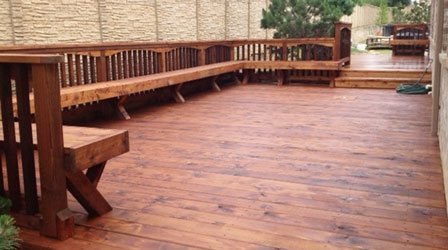 Composite decking are one of the most sought-after home features in today's market. They're often toward the top of buyers' lists when they're searching for new homes, and rightfully so. Decks additions recoup most of the cost when you sell your home.
They can be screened in or completely uncovered, made from wood or composite materials, and are extremely customizable to fit your needs and preferences. Decks offer the space to add a kitchen or grill and some outdoor furniture for the perfect place to relax and entertain.
Learn More: What is Composite Decking?
Outdoor Kitchens
Another great addition to any outdoor space is an outdoor kitchen. Outdoor kitchens often include elements like a grill, stove, oven, sink, refrigerator, and counter space for food prep. Storage is essential and helps keep you from running to and from the house to get supplies. But you don't have to stop there. For those that love to host and entertain, an outdoor bar is a must-have feature.
Fire Pits and Outdoor Fire Places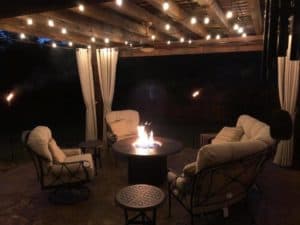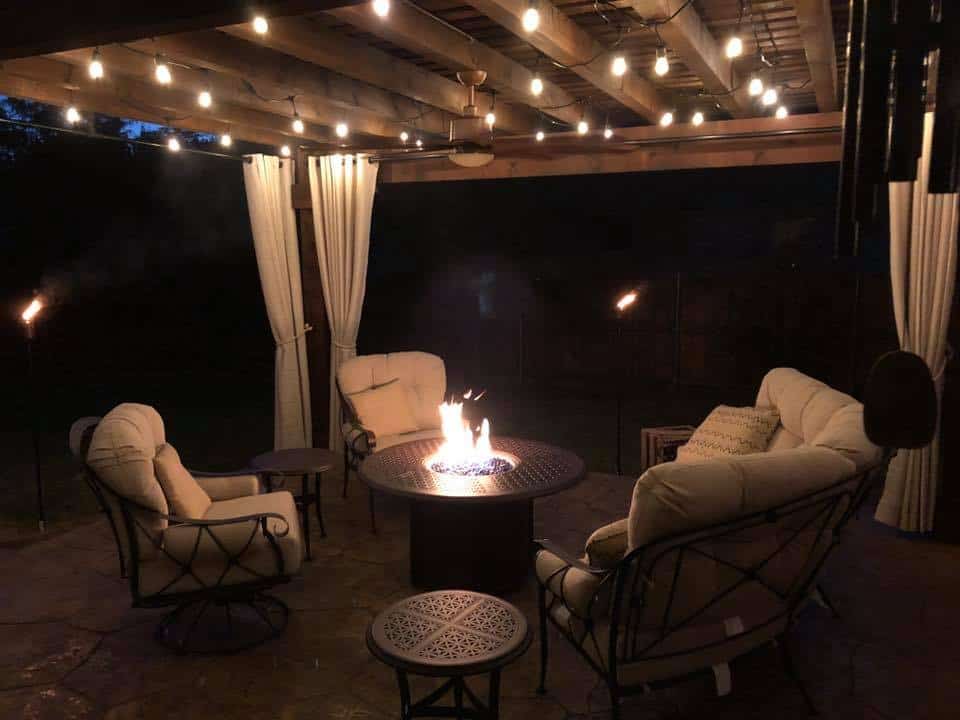 Outdoor fire features are the perfect gathering places, especially when there's a chill in the air. Both fire pits and fireplaces are very popular outdoor features, offering a touch of fun, warmth, romance, and relaxation to your space.
Outdoor fireplaces or fire pits are a great choice for homes with smaller yards. They take up minimal space while still providing a means for entertainment. If you're looking for something a little grander, an outdoor fireplace is a great choice. Both fire pits and fireplaces are excellent features to make a more modestly priced home stand out.
Landscaping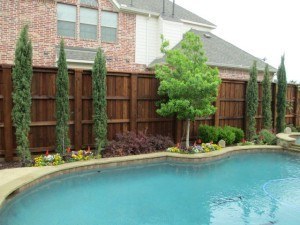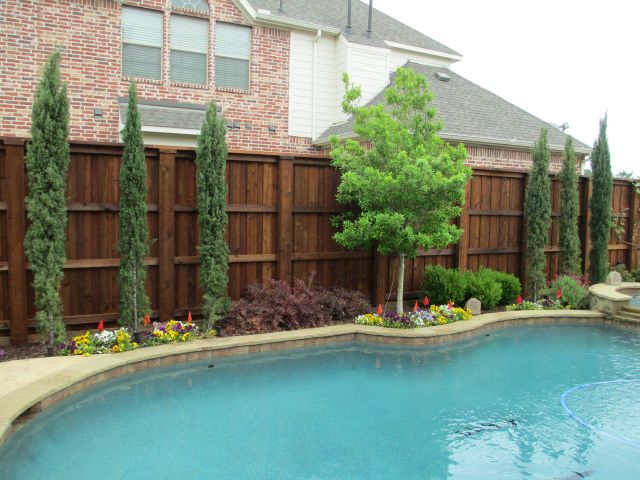 Landscaping is a great place to invest your money, especially if you plan to sell your home soon. It instantly improves curb appeal, making your home appear well-cared for and loved. Landscaping allows buyers to immediately start forming impressions of your property before they even walk in the door.
Features such as a healthy lawn, trees, shrubs, and flower beds can drastically increase your home's curb appeal. Even improving the layout and design of the yard itself can be a real eye-catcher and a huge selling point.
Hardscaping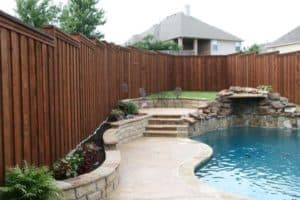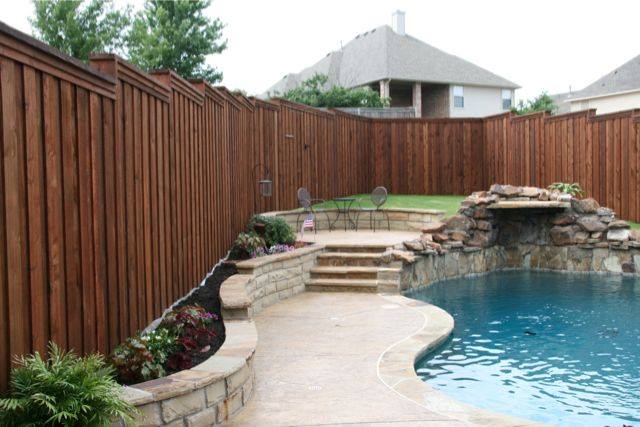 Hardscaping brings all of the hard, non-living elements into your outdoor space. It can be used alone but when combined with your landscaping, it can be a real showstopper. Many hardscaping elements are installed to perform a specific function, but that doesn't mean they have to be an eyesore. There are plenty of ways to make them beautiful so that they add to the aesthetic of your property.
Stone Walkways
Stone walkways offer both function and beauty. A walkway to the front door, through a garden, or leading into an entertaining area is essential. Why not make it stand out? Use the shape, size, and different types of stone to create a unique look that complements the overall style of your property. If you already have a walkway in place, consider changing the design or material to give your yard a makeover.
Retaining Walls
Like walkways, retaining walls are both decorative and functional. They are often used to prevent uneven land from slipping or water from pooling in unwanted areas. If you need to add one to your property, there are plenty of ways to make it look stunning. Materials can range from wood to poured concrete to brick and stone. The shape, size, and materials of the wall can drastically change the look, making them extremely customizable and versatile. A properly installed stone wall can last the lifetime of the home, so buyers viewing your home often see it as a huge bonus.
Pergolas
Pergolas are a great way to provide shade, highlight, or define a specific part of your yard. They're often a standalone feature, but can also be attached to your home to serve as an alternative to a patio cover. When it comes to design, the support structure on top is often open to let in more light while also providing partial shade. Many homeowners often place an outdoor eating or seating area under their pergolas to create a great entertaining space.
Learn More: Benefits of Adding a Pergola to Your Home
Arbors
Although there are some similarities, arbors are different from pergolas. They are much smaller, simpler, and are free-standing. They are often constructed at an entrance to a garden, yard or walkway. When paired with a fence, the arbor often contains a gate and serves as an entryway to a different section of the yard. While they are generally fairly small in size, they draw a lot of attention and intrigue to the spaces they define.
Fences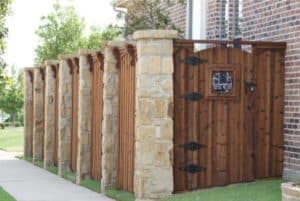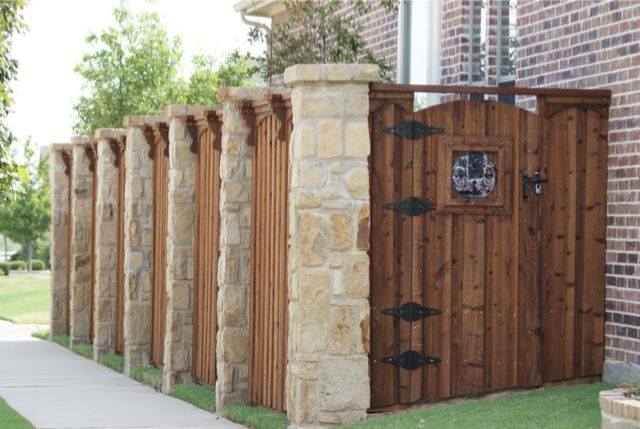 When it comes to fences, you really can't go wrong. A wood fence can both define your yard and increase privacy, protection, and safety. From wood to wrought iron and all of their various styles, the possibilities and designs are endless. If your home already has a wood fence but it's starting to look a little run-down, consider having it replaced with fresh, new materials.
If your home doesn't currently have a fence, take some time to think about all that it could provide. Fences, however, aren't just for surrounding your house. They can be used to section off or highlight specific areas of your yard, as well. A decorative fence around a garden, for example, can really add some character and bring visual attention to the space.
Outdoor features are a great way to increase the value of your property, as well as add beauty, character, and charm to your home. There are a wide variety of outdoor projects to choose from that fit any style, yard size, and budget. Talk to a professional outdoor contractor about how you can transform your outdoor space and increase your return on investment. Even one simple feature can add value and make your home stand out from the rest.
Request an Estimate Today
Now that you're thinking of the main types of outdoor structures
and their uses, you can create a concept that works for your
family. Keep in mind the purpose of the structure, whether natural
light in your home is a factor, and where you want the focal point
of your backyard to be. Once your gears get turning, reach out to
request an estimate on your concept.