Over the years Texas Best Fence & Patio has built, customized, and repaired thousands of wood fences in Lewisville and the DFW area. As one of the largest outdoor living and fencing contractors in Texas, we pride ourselves on standing apart from other companies in DFW by providing true value to our customers. Besides being one of the largest fence contractors in Texas, we also specialize in full outdoor kitchen and living areas, arbors, patio covers, automatic gates, flagstone retaining walls, composite decks, and many other types of outdoor structures.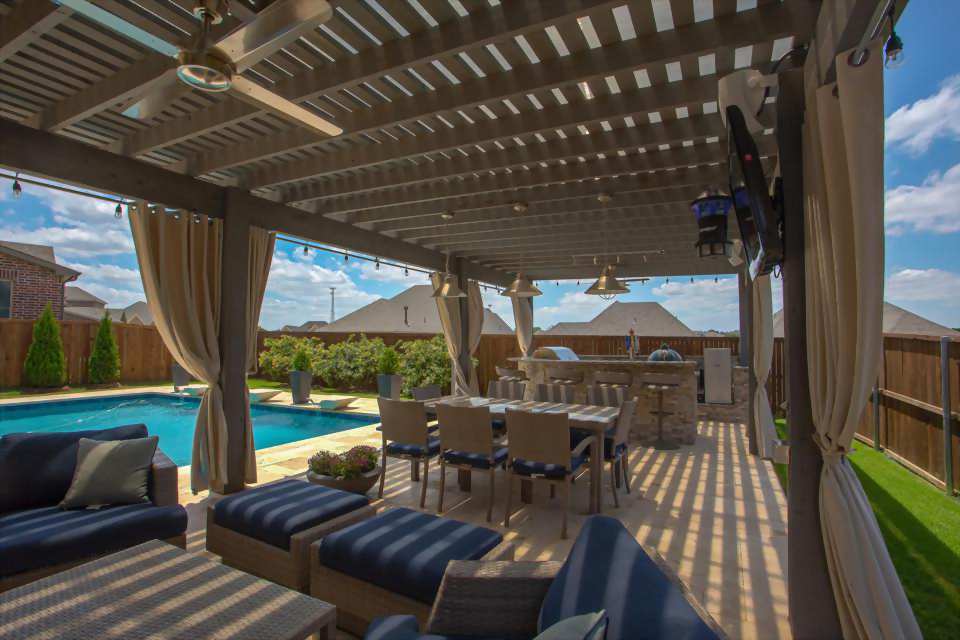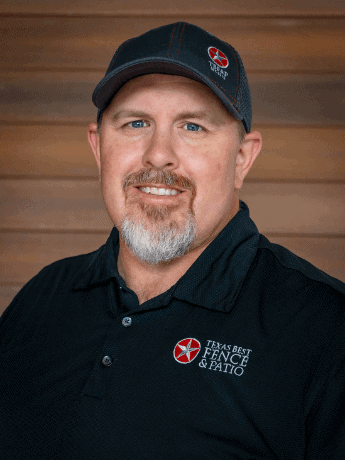 Colby serves as the President of Texas Best Fence & Patio and approaches his work and team management with a visionary and driven leadership style. Colby is an alumnus of Auburn University and is an avid Auburn Tigers fan. Prior to Texas Best Fence & Patio, Colby gained his sales and marketing experience from working with various sports teams and organizations across the country, as well as Honda and Dodge.
Colby's years of experience across all aspects of Texas Best Fence & Patio allows him to provide a level of knowledge and attention to detail to projects that make sure they are optimized to best serve the homeowner's wants and needs. Advice that Colby would suggest to homeowners searching for an outdoor living contractor is to make sure they do their research and read reviews. Colby values quality, especially when it comes to materials, installation, and service and this is the foundation that Texas Best Fence & Patio stands upon. Outside of working, Colby enjoys spending time with his amazing wife and kids, various shooting sports, golf, college football, and reading John Grisham.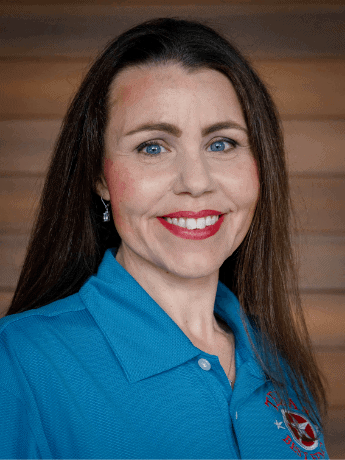 Amy is a part of our leadership team here at Texas Best Fence & Patio as our operations manager and specializes in finance and total backyard remodels. Amy is an alumnus of Louisiana State University and has extensive management experience serving an airline and retail caterer prior to joining the Texas Best Fence & Patio team. Amy has been with the company since 2015 and believes that the quality of work homeowners receive from our team is unmatched. With her detail-oriented and adaptable approach, Amy works to help lead the Texas Best team to provide outstanding customer service and create dream backyards. Amy enjoys spending her time outdoors camping and being with her husband and kids.
Our Promise
We strive to be a company that exhibits unparalleled professionalism, quality workmanship, and outstanding results. We know our reputation rests on every fence, pergola, stone, and concrete surface that we touch. We are proud of our work, and we know you'll be proud of your property as a result. Let's build something incredible together.
Cherry has been with Texas Best Fence & Patio since 2021, and serves in our office staff, and specializes in purchasing. Cherry is a highly motivated and intrigued person with an eagerness to learn. She finds the Iron project services to be the most interesting. Cherry always strives to ensure that crews have the best materials for their jobs, and supports the project management team to allow for the best customer service. When Cherry is not working, she enjoys spending time with her loving partner Erin, and beautiful furbaby, Evie.
Josh serves on our Texas Best Fence & Patio team as project support for both our office and project staff. Josh's specialties include fence restaining for clients, scheduling appointments, and client management. Josh believes that quality workmanship is displayed in every interaction with Texas Best Fence & Patio from the first phone call to the completion and follow-up of a project.
Judith plays an active role in our customer care team, and you will often interact with her when it comes to scheduling. Through Judith's experience, her specialties are in our outdoor kitchens and patio cover services. Judith is a hard worker and approaches her work on the customer care team in an enthusiastic and detail-oriented manner to best serve our homeowners.
Andrea is an experienced project manager, and has served on the Texas Best Fence & Patio team since 2013. Driven by her creative, organized, and informed approach to her work, Andrea specializes in the outdoor living service industry. Andrea's favorite part about serving her homeowners is bringing their outdoor dreams to life while fulfilling the job to the highest quality and adhering to the different city codes. When Andrea is not working, she loves soccer and spending time with her family and grandchildren.
Angela has been with the Texas Best Fence & Patio team since May of 2021. She actively serves as a project manager, and enjoys partnering with her homeowners to turn their vision into a reality when it comes to their outdoor living spaces and features. Driven by her goal-oriented and communication-focused approach, Angela strives to make sure she actively asks her homeowners the right questions to make sure their projects are always set up for success.
Greg started with TBF&P as a project manager in 2021. Greg's favorite part about working with homeowners is helping them maximize the potential of their outdoor living space, which he does by actively listening to their wants and needs. A fun fact about Greg is that he spent six years in the professional baseball industry. When not working, Greg likes to spend time with his family and friends and enjoys watching NFL and MLB. "Go Chargers!"
Chris has been in the Fence and Patio industry since 2014, and has been a project manager with Texas Best Fence & Patio since 2020. Chris specializes in fences, and has ample experience with permits, materials, and partnering with homebuilders. Chris prides himself on his customer service and attention to detail. Chris is a dedicated husband and father to five children. He is an avid Dallas Cowboys fan, and when he is not working he loves spending his time fishing and playing the guitar.
Dustin is a project manager that has been with TBF&P since 2021. Dustin approaches his work with creativity, organization, and an emphasis on strong communication. Dustin's favorite part of being a project manager is helping homeowners to make their backyard goals become a reality. Dustin is married to his wife Jennifer, and they have three wonderful sons. When Dustin is not working, he loves spending time with his family, grilling out, woodworking, and some variation of home renovations.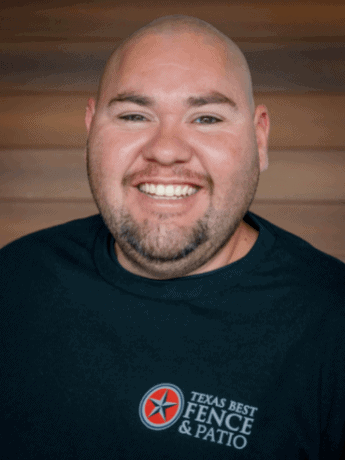 ---
About Our Service Area
---
We've worked really hard for our client reviews, but we also know that pictures of our work speak a thousand words. Take a look at our photo galleries for ideas from real projects that our team has built in fine communities all over Dallas/Ft. Worth. On any given day, you can see Texas Best Fence & Patio trucks in cities like Frisco, Plano, McKinney, Allen, Little Elm, Rockwall, Prosper, Celina, Flower Mound, Southlake, Colleyville, Keller, Grapevine, Highland Park, White Rock Lake and Las Colinas, and many others.
---
---
---
Escape to Your New Backyard.
Ready to build your very own backyard oasis? Schedule a free estimate today.
---
Tell Us About Your Project
---