Many families can't justify including a fireplace in their outdoor living space that will be forgotten once the weather turns warmer and summer is in full swing. Texas Best Fence & Patio can help you create a fireplace that is a hub for entertaining family and friends for movie night, the big game, or a quiet evening with family, no matter the weather.
Outdoor Fireplaces
Are Anything But Boring
One of the more popular amenities in outdoor living projects in North Texas is brick or natural stone outdoor fireplaces. When homeowners consider building patio covers or pergolas, they frequently request information about the feasibility of adding an outdoor fireplace as part of the design.
Honestly, most requests are to construct an outdoor fireplace from a natural stone material because of its beauty and value for years and years to come. Natural stone has been used since the dawn of time to construct dwellings and amenities that we all enjoy.
The look of a crackling fire from the solid stone fireplace creates a warmth in your soul even if you may not be able to physically feel the heat. As the evening air begins to cool down further, it's certainly the area where friends and family begin to congregate closer and closer to ward off that chill. That natural instinct also invites more conversation and interaction, exactly what we desire when we invite guests over.
But that's just the start. Today outdoor fireplaces are designed and built to perform several other functions as well.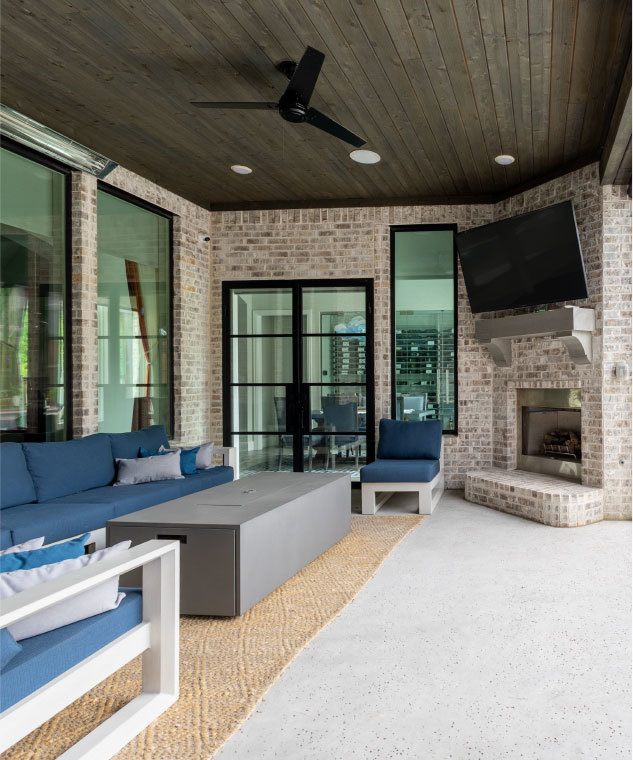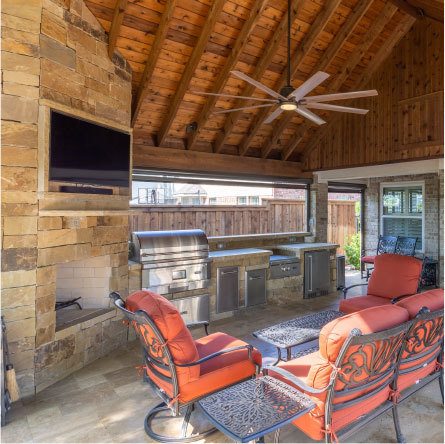 Many outdoor fireplaces are now designed to become the de facto "entertainment center," with large-screen TVs as one of the main attractions. This is a perfect place to sit comfortably outside, out of the elements, and enjoy your favorite football game, race, or maybe even the Winter Olympics.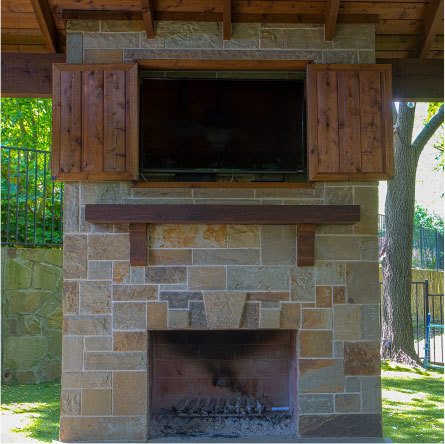 With the controls in your hands, you can now playback or even slow-mo a play that you want to see again and again. Your kids can be entertained more easily outdoors, watching shows you have less interest in or playing serious video games without the screaming and yelling that can disrupt your lifestyle indoors.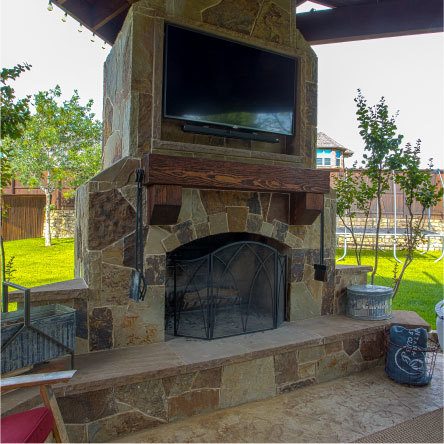 An outdoor fireplace can also be designed to be the nerve center for the hub of a high-end exterior sound system. Along with storage capability (sometimes hidden) and extra or added support for sliding screens to block the sun's rays, outdoor fireplaces have, in many instances, become integral to a complete outdoor living experience.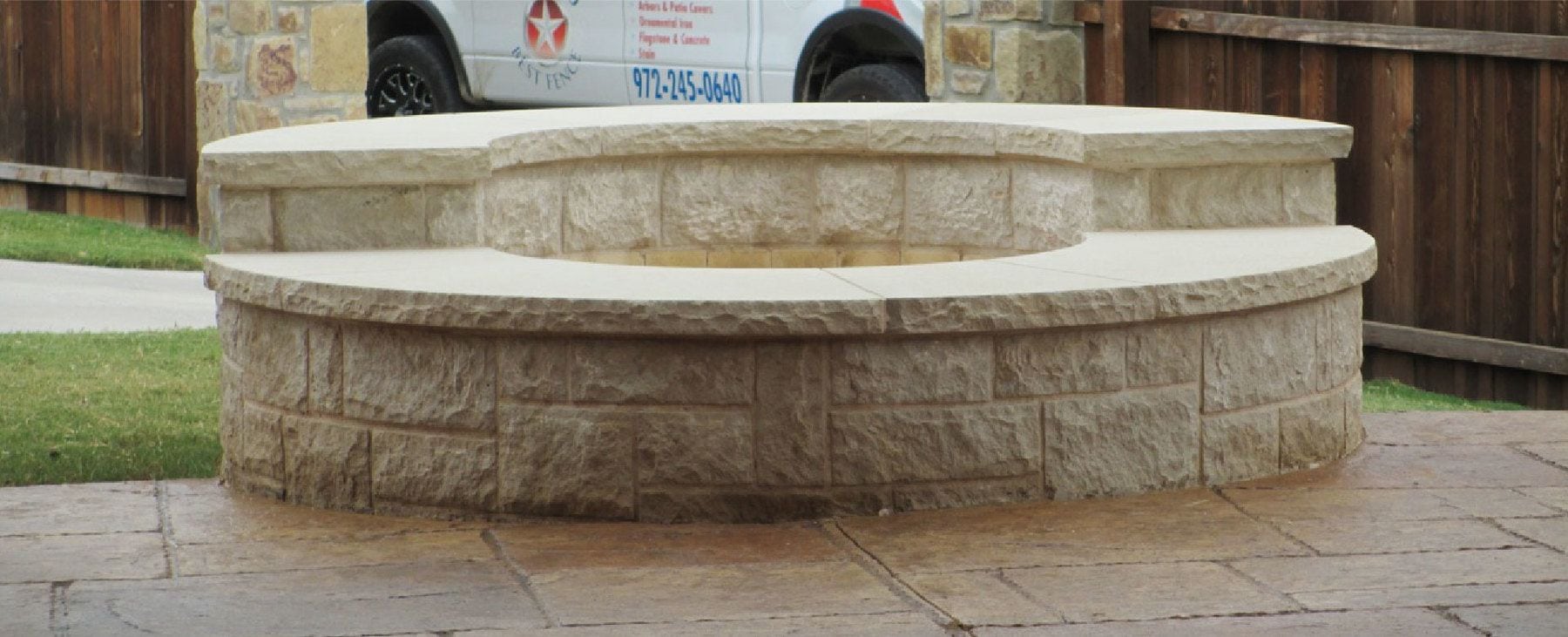 Backyard fire pits can be great entertainment for all ages as well as a focal point in your hardscape and landscape.
Backyard fire pits are not as expensive to build as an outdoor fireplace, yet still, give you a contained place to have a fire-one of the most coveted and basic necessities of man throughout the ages. Are backyard fire pits critical to our existence? Well, that might be a stretch, but they can sure be a lot of fun. They are a great place to enjoy family and friends with our feet propped up along the edge or roasting hot dogs or marshmallows for s'mores with the kids.
3 Tips for Backyard Fire Pits
Don't allow backyard fire pits to be built too close to a structure that it might damage or even cause a structure fire.
If not designed properly, rainwater can make a huge mess of your Fire Pit and the surrounding hard surface areas as well.
Using the right materials and the right methods is important to keep it looking great even with extreme temperatures.
Here are a few common questions about outdoor fire features
Adding a fire feature to your backyard can provide warmth and ambiance, creating a cozy and inviting space for entertaining and relaxing. It also increases the value of your property and serves as a unique and attractive focal point in your outdoor living space.
To have us look at your possibilities, give us a call at 972-210-2460 and set
up an appointment for a free consultation and estimate at your home.