How to Choose an Outdoor Living Contractor
By Colby Coward / November 1, 2019
---
These days, outdoor living is used nearly as much as indoor living space. Whether you're enjoying your patio, deck, outdoor kitchen, or fire feature, making the most of your outdoor living space helps you enjoy being outside all year. When deciding to make your outdoor space more livable, it is important to find the right outdoor contractor to make your dreams come alive.
Table of Contents
Finding an Outdoor Contractor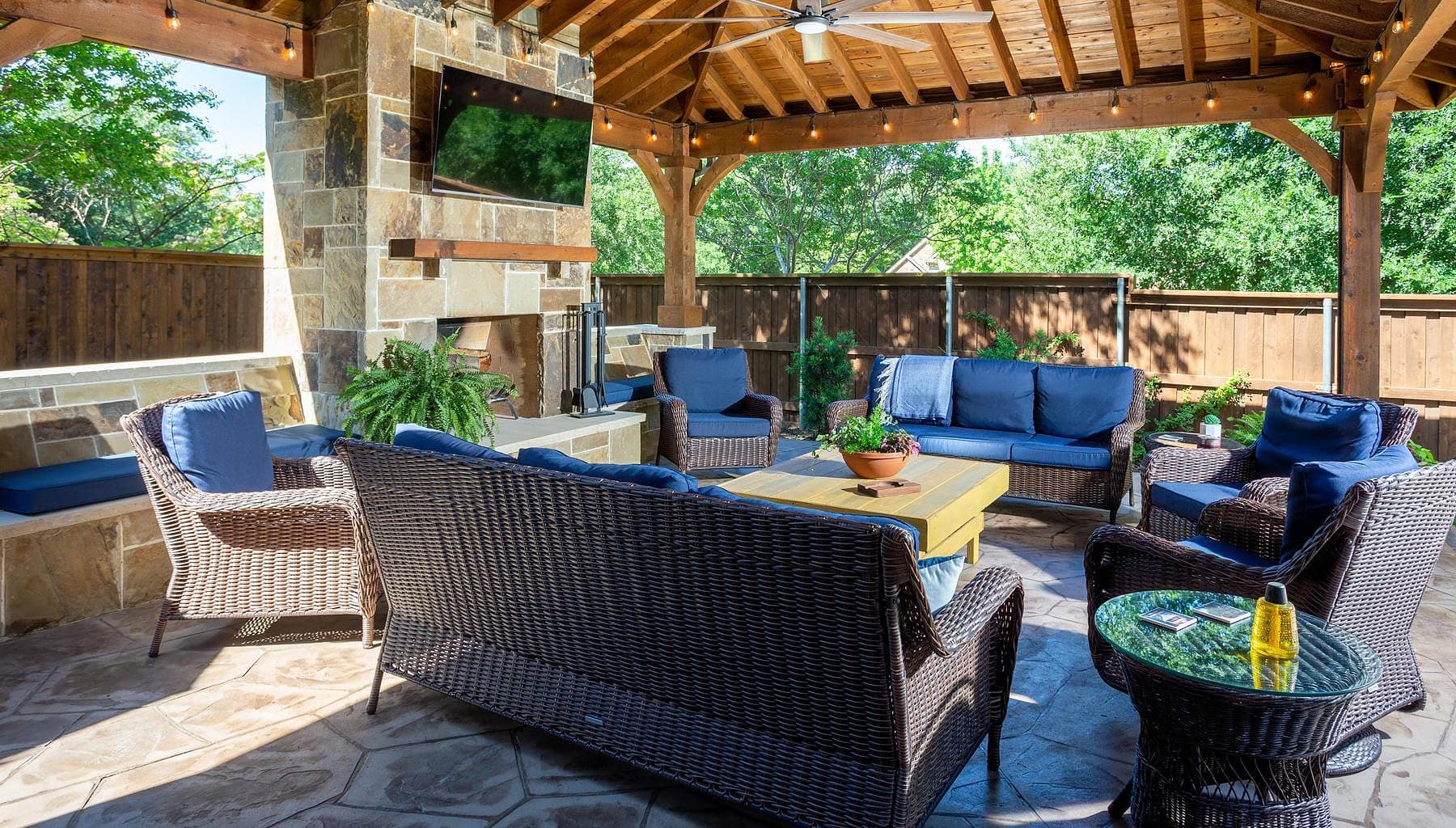 The perfect outdoor contractor is one who can do as much of the work as possible. This helps you not have to work with multiple different businesses to reach your outdoor living goals. Texas Best Fence and Patio can take care of various projects to turn your outdoor living space into your family's needs.
When you begin your search for the right outdoor contractor, sit down with them and discuss the vision you have in mind. Listen to how they would go about transforming your space and reaching those goals. Discuss the materials and resources that they have to offer to see if their solutions are in line with what you're picturing.
A contractor who wants your business will happily come to your home to discuss your plans. They'll get a good idea of the type of outdoor living space you envision. If they aren't willing to visit you in person, they probably aren't the right contractor for you. Don't be afraid to ask questions along the way. A good outdoor contractor is ready and willing to provide as much clarity and understanding as possible.
Tips for Finding the Right Contractor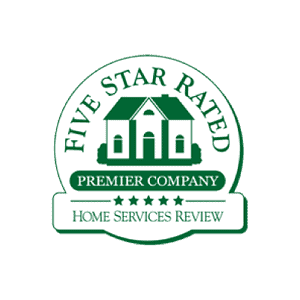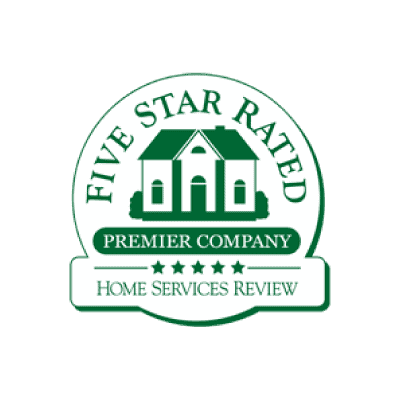 Changing up your outdoor living space can be exciting and fun if you have the right people doing the job. Choosing the right outdoor contractor is an important responsibility. Whether it is a new fence, a new deck, a complete overhaul, or starting from scratch, the right outdoor contractor will make all the difference in the process and the outcome of your project.
Professional Listings
Reviews from previous customers are one way to narrow your search for a reputable contractor with success stories in your area. The best reviews are the ones that show before and after photos.
Licenses
It should go without saying that you don't want a contractor who is not licensed. Your chosen outdoor contractor should be licensed and in good standing with your state's licensing board. Don't be shy about asking to see a contractor's picture identification, pocket license, and even proof of insurance.
Hiring a contractor with a valid license and insurance can protect your interests. You can check out the National Association of State Contractor's Licensing Agencies to get information about contractor licensing in your state.
Look at Recent Work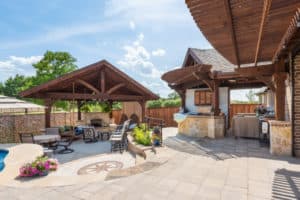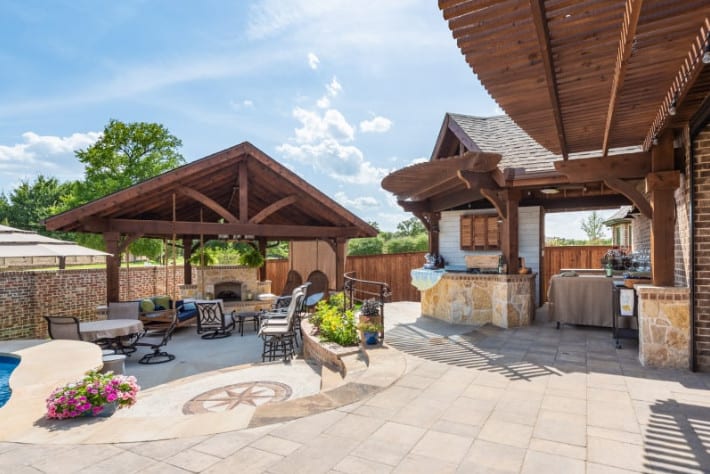 If possible, request to visit projects the contractor has done that are similar to yours. You'll be looking for how well the project has held up over time. Talk to the owners and ask if the project was completed well and on time and how well the contractor communicated with the homeowner.
Learn More: Outdoor Living Features with the Most Impact
Other Things to Consider
There are several questions to ask the contractor and/or people who have had projects completed by the professionals you're considering for your job.
Did the contractor follow up after they completed the job?
How was the quality of craftsmanship?
Was the project completed on time?
Was the project completed within the budget that the contractor quoted?
Were there extra costs?
Contractor Contracts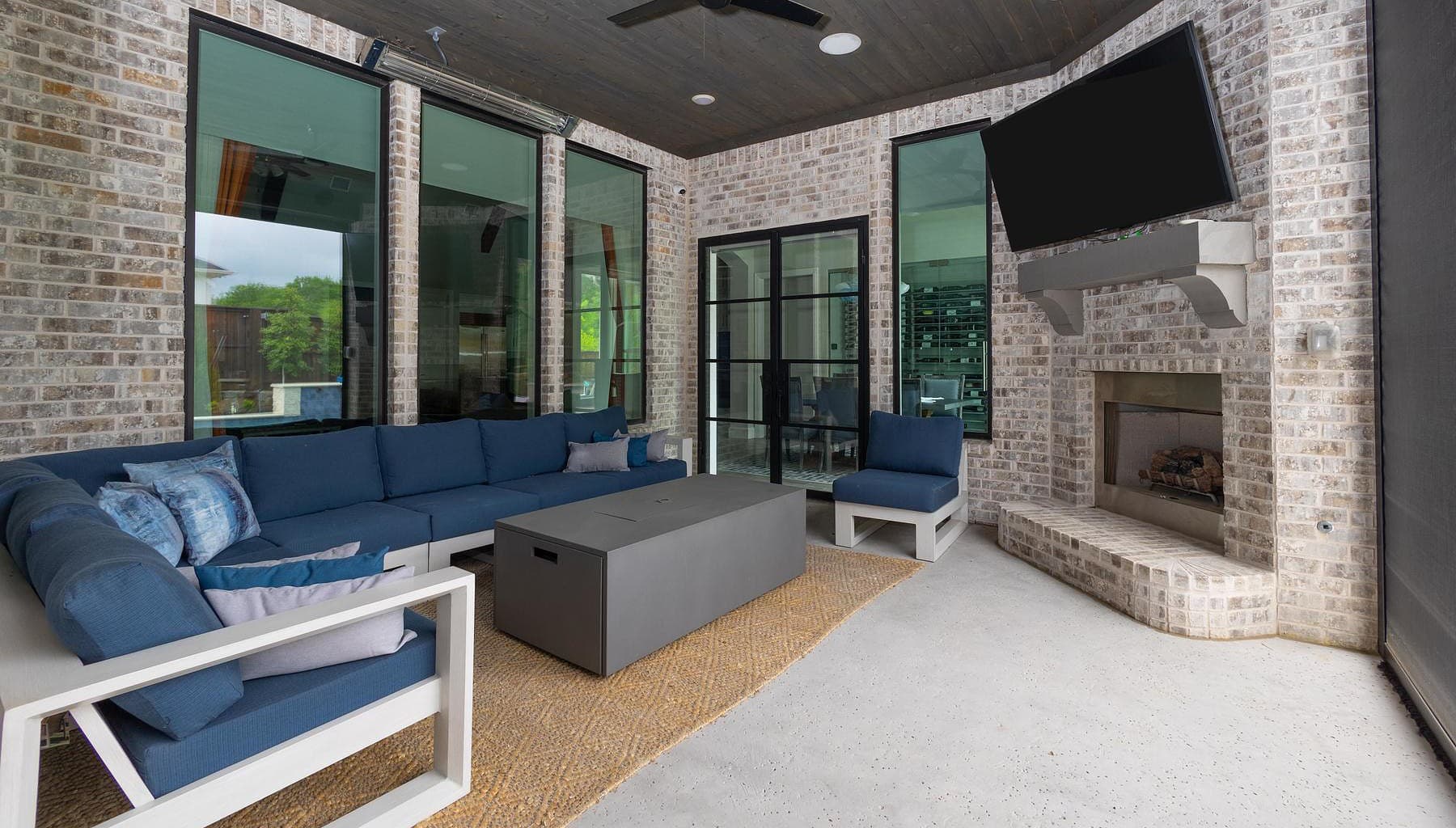 Every reputable contractor will have a contract. A contract protects both you and the contractor. There should be a written contract in place regardless of the project size. Contracts should be easy to understand and contain pertinent information about the project and the company involved.
Address
Many companies, especially those without a brick-and-mortar store, use post office boxes for their address and mailing communication. The contract should have a physical location, so you can reach them in person if necessary.
Timing
The contract should contain the expected time the contractor will finish the job. A conversation about how long the project will take is not sufficient. You will regret not having this information in writing if the job takes much longer than expected.
Insurance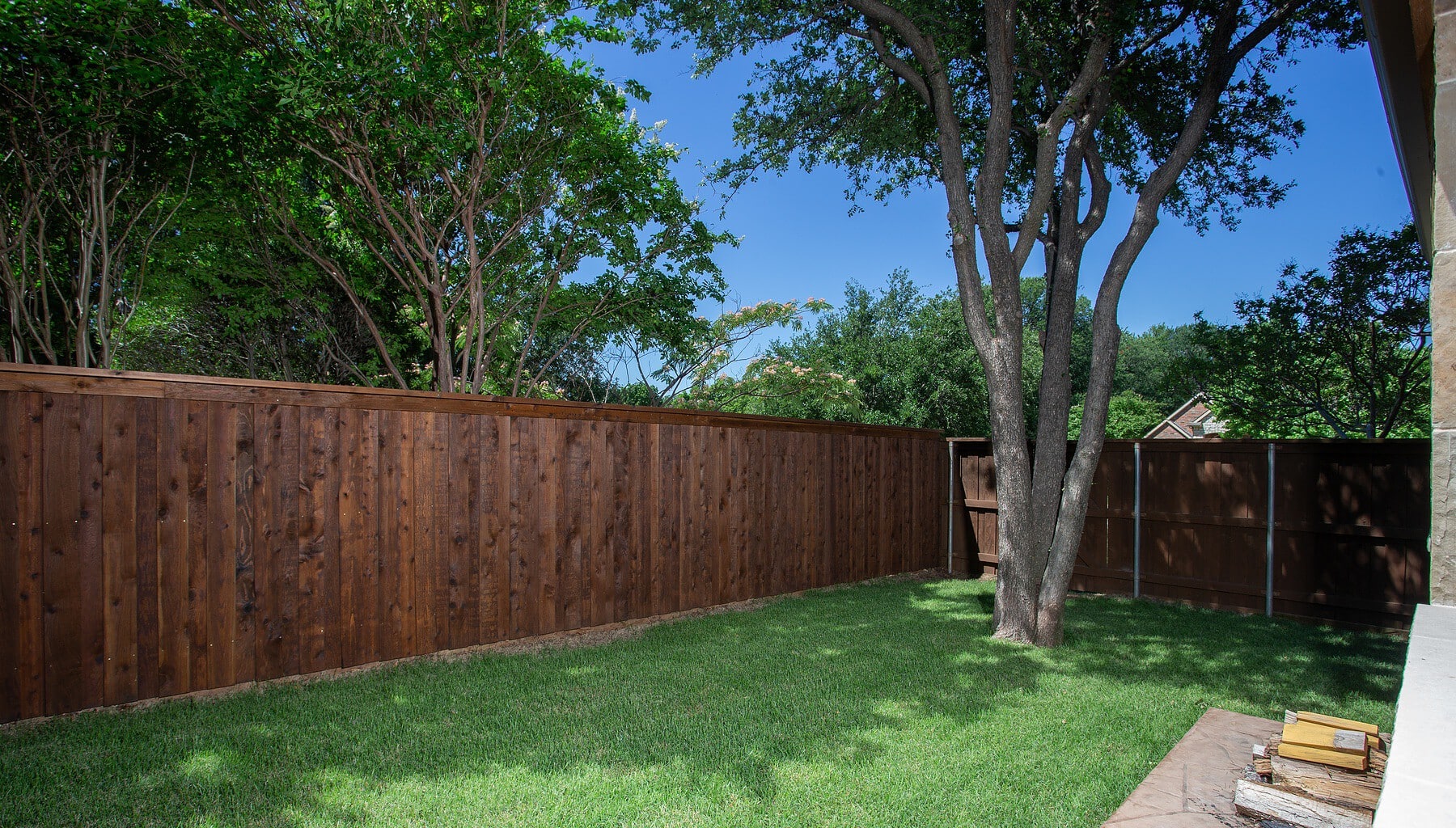 A reputable contractor carries insurance for injuries that can occur on a construction site. Even if your project is relatively small, you want to know that the contractor you choose is properly insured. To protect you, this should be made clear in the contract.
Payment
What you understand to be the total cost may differ from what the contractor has in mind. Conversations can be misconstrued and not fully understood by both parties. There is no confusion when the total cost is a part of the contract. A good contractor will break down the cost of materials and labor so that you know exactly what you are paying for. They will let you know if they offer financing and when and how payment will be due – you can pay by credit card or check if you need to pay a deposit, make monthly payments, or pay in full. A contract takes the guesswork and surprises out of paying for your new outdoor living space.
Guarantees
Workmanship guarantees are also an important part of a contractor's contract. It is a testament to the quality of materials and the workmanship put into the project. Fencing and other outdoor projects can be expensive. You want to know that you won't need another company to come and repair or rebuild your fence in a few years. And don't forget to check and see if they offer warranties on your outdoor construction projects.
The Right Contractor for You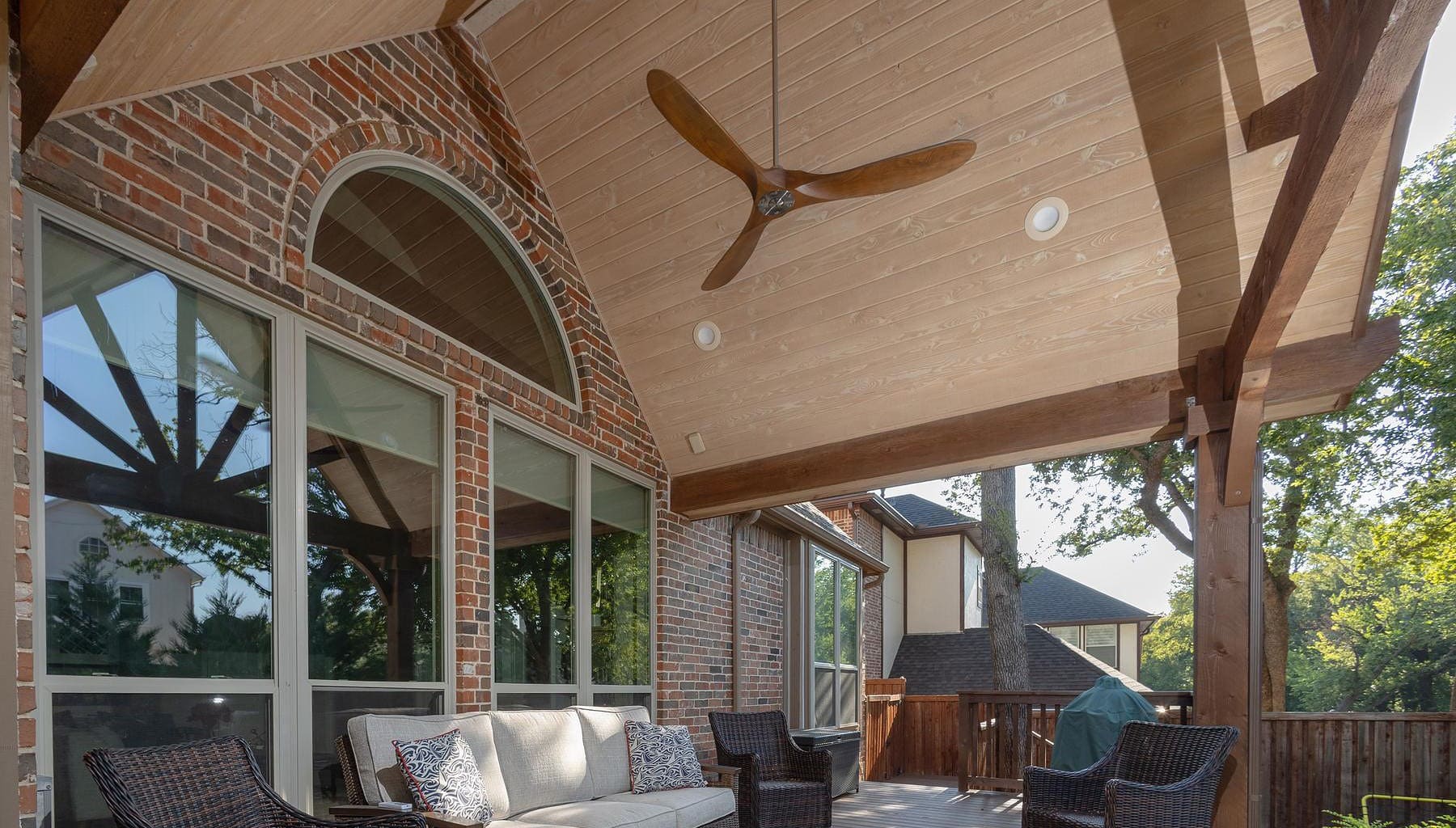 Finding the right outdoor contractor to make your outdoor living space more livable is important to the enjoyment you find in your home and property. Fencing, patio covers, fire features, arbors, and pergolas can add to your home's curb appeal and value and help you enjoy the outdoors more often. You'll be surprised at how much you, your family, and your friends will use an outdoor space that is easy to maintain and fun to be in.
Learn More: Great Outdoor Improvements with a Big ROI
At Texas Best Fence and Patio, we have professionals with years of experience that are eager to work with you to help transform your outdoor living area into the space you've been dreaming of.
Request an Estimate Today
Now that you're thinking of the main types of outdoor structures
and their uses, you can create a concept that works for your
family. Keep in mind the purpose of the structure, whether natural
light in your home is a factor, and where you want the focal point
of your backyard to be. Once your gears get turning, reach out to
request an estimate on your concept.