The 4-1-1 On Hardscape Maintenance
By Colby Coward / August 1, 2020
---
One thing homeowners quickly learn is the importance of regular maintenance and repairs. Putting off projects can be tempting. But before you know it, one minor repair can turn into an overwhelming list that could threaten your home's value and appearance.
As you work through your seasonal to-do list, be sure to address one often-overlooked but crucial component of your property: hardscape maintenance.
Table of Contents
What is Hardscaping?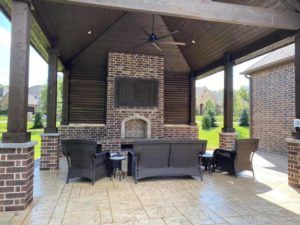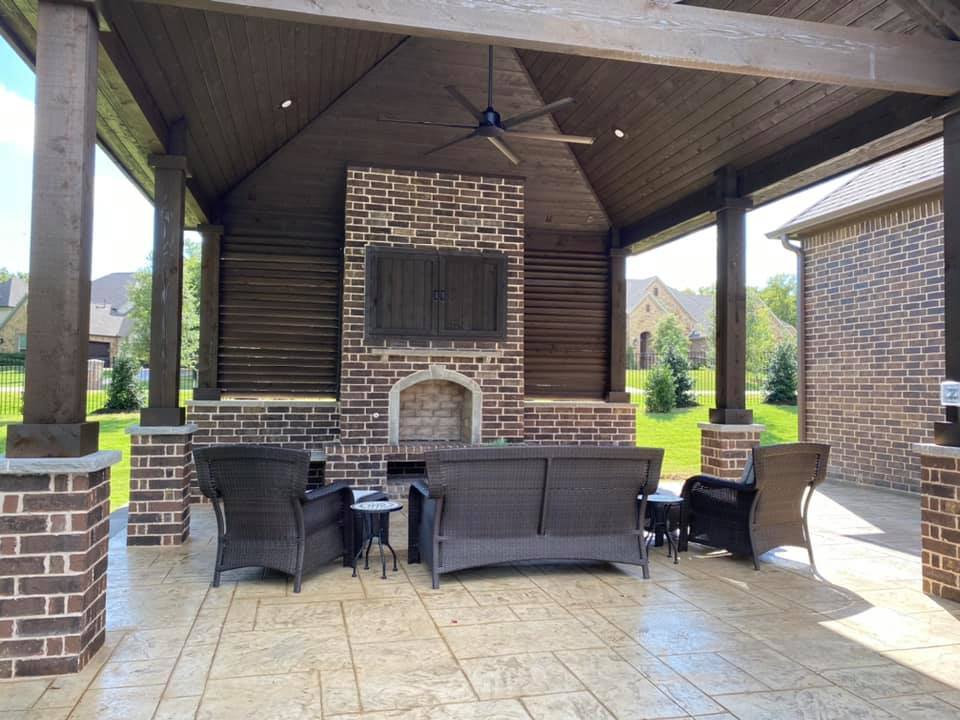 Hardscaping is all of the man-made elements in your yard. Walkways, retaining walls, fences, patios, decks, and pergolas are just a few examples of popular features. These elements complement the flowers, plants, shrubs, and trees that make up the rest of the landscaping around your home.
They can enhance the beauty of the surrounding area, create an inviting atmosphere, offer protection, or serve as an entertainment space. Hardscape elements can be made from a variety of materials such as:
Stone
Concrete
Wood
Brick
Wrought iron
Why is Hardscape Maintenance Necessary?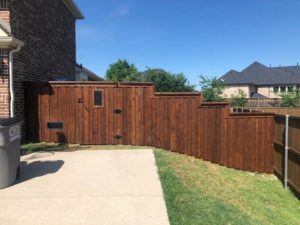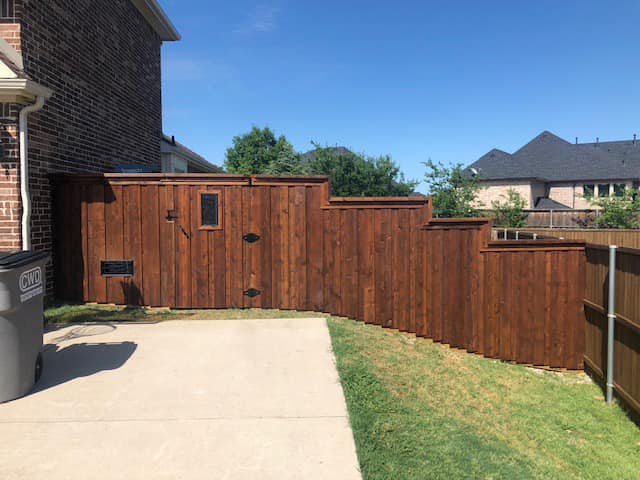 Typical hardscape materials are very durable, but veteran homeowners know that nothing is ever truly maintenance-free. Your yard is constantly exposed to the elements, enduring the impact of rain, sun, wind, and even animals and insects.
Natural wear and tear are to be expected. But a little time and effort will address minor concerns before they become big problems that could compromise the stability of the structure. When it comes to hardscape maintenance, some simple to-dos can uphold the beauty of your yard and prolong the life of your investment.
What do I do to Practice Hardscape Maintenance?
Some hardscape elements require more maintenance than others, and the specifics will depend on the type of materials that make up your structure. Before diving in, make sure the cleaning products you have on hand are safe for the specific materials you're working on. Between cleanings, periodically apply a sealant to help prevent sun damage, as well as keep out moisture and insects. Hardscape maintenance falls under four general categories: repairing, cleaning, painting or staining, and sealing. Here's what each type of hardscape feature needs to stay in tip-top shape.
Wood Fences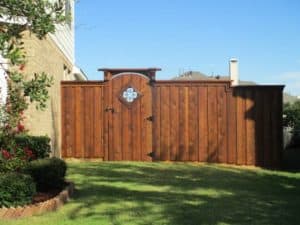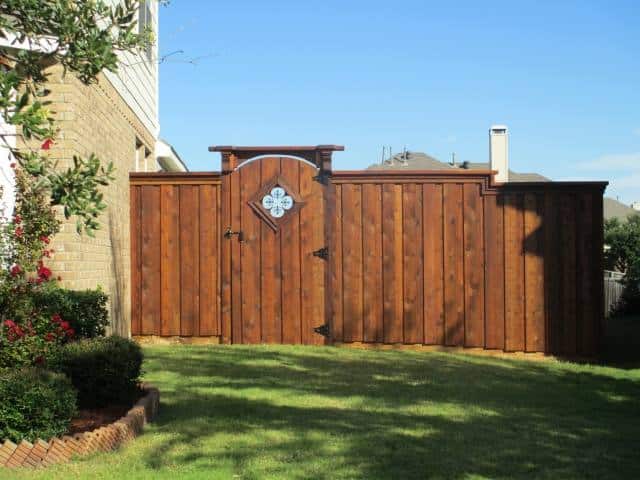 When examining your fence, make sure you tighten or replace loose and missing hardware. Repair or replace any damaged or decaying planks, then deep clean the fence with a power washer to remove organic growth. Stain or paint your fence every three to five years, and apply a sealant every year.
Wood that's exposed to constant moisture will rot, so be sure your sprinklers aren't pointing directly at the fence and damp soil isn't making contact with the wood.
Wood Decks, Patio Covers and Pergolas
Decks should be regularly swept to remove dust and debris. Loose or missing hardware should be tightened and replaced. Damaged wood should be repaired to prevent stability concerns or injury. Scrub the structure using a cleaner made specifically for decks and other outdoor wood features, which can specifically address the removal and prevention of mold. Re-stain or paint the structure every three to five years. Apply a sealant every one to two years, depending on the material and level of use.
Learn More: The Perks of Patio Covers and Pergolas
Stone and Concrete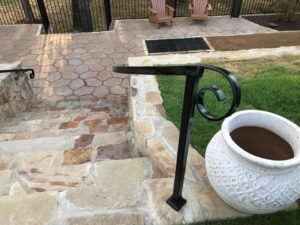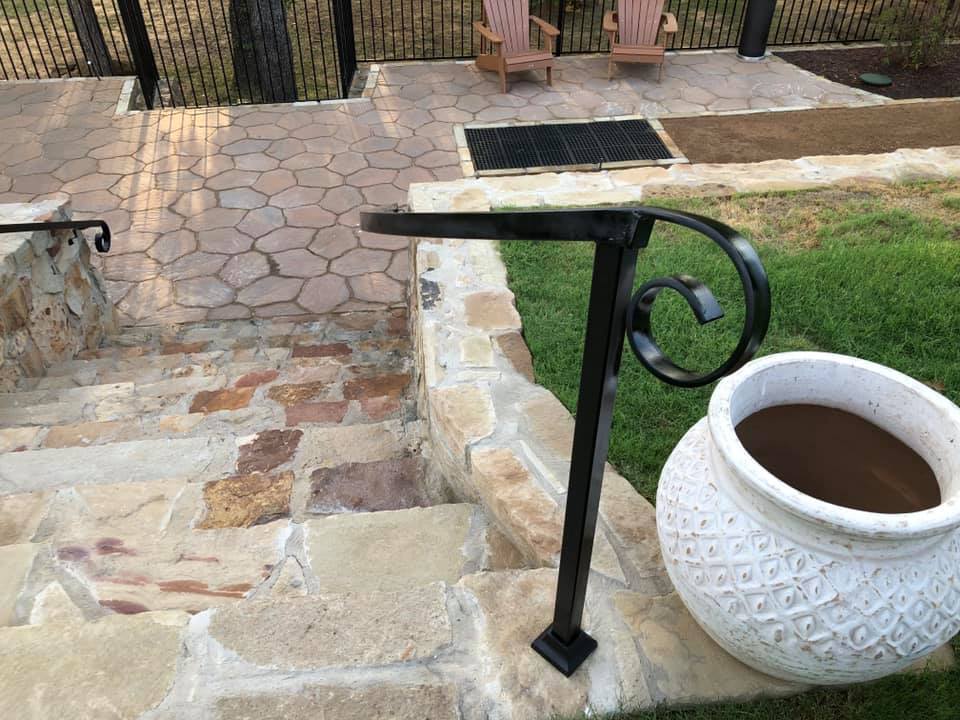 Sweep your stone or concrete with a dry broom to remove dust, debris, as well as standing water. To clean stone, use a pH-neutral stone cleaner. For concrete, mild dish soap and water will do the trick. For an extra-deep clean, scrub the hardscaping with a push broom. Repair cracks or other damage to prevent further splintering. Apply a sealant every two to three years, especially in high-traffic areas.
Learn More: Concrete Care & Maintenance
Brick
When it comes to structural integrity, water damage is always a concern. Check for damaged mortar and make any necessary repairs immediately. Clean your brick with a hose and scrub brush or power washer.
Wrought-Iron Fence
If your wrought-iron fence is rusted or has chipped, a fresh coat of paint can help prevent further deterioration. Use a wire brush to clear away any remaining rust and sand the fence to remove chipped paint. When re-painting, wipe down the surface and use rust-inhibiting primer and paint. Spray products are usually a good option for wrought iron because of the many decorative details that can make a painting with a brush difficult.
Is Hardscape Maintenance a DIY Project?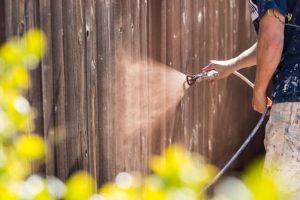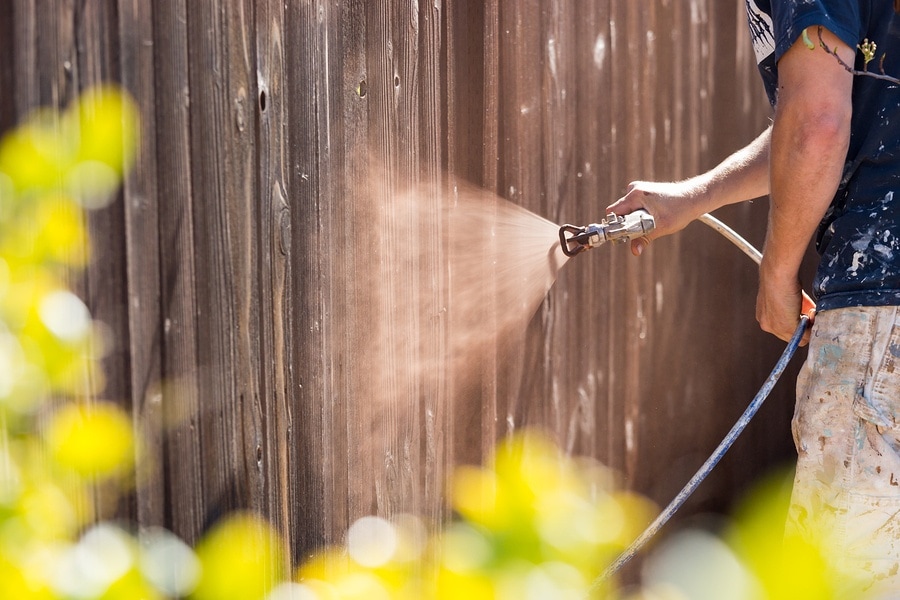 Thankfully, most maintenance projects are an easy addition to most homeowners' to-do lists. But, when it comes to repairing extensive damage or full replacements, it's best to contact a professional outdoor contractor. Outdoor living contractors know what it takes to build a strong and durable hardscape feature. They can help you select the right materials for your property and ensure the safety of your new build.
Like the rest of your yard, you want to keep your hardscape functional and safe. Maintenance can go a long way in protecting your investment and life of one of your home's best features.
Request an Estimate Today
Now that you're thinking of the main types of outdoor structures
and their uses, you can create a concept that works for your
family. Keep in mind the purpose of the structure, whether natural
light in your home is a factor, and where you want the focal point
of your backyard to be. Once your gears get turning, reach out to
request an estimate on your concept.