Flagstone & Concrete Patios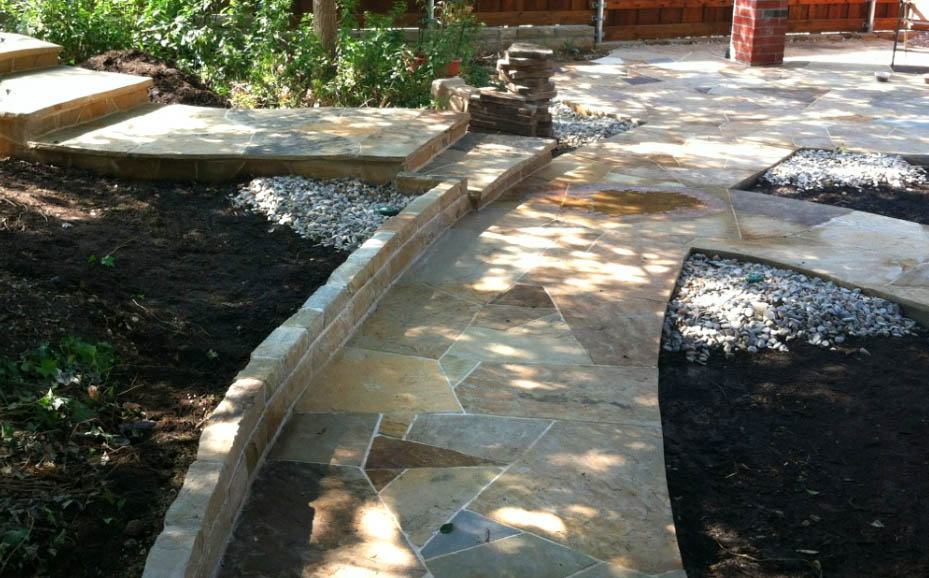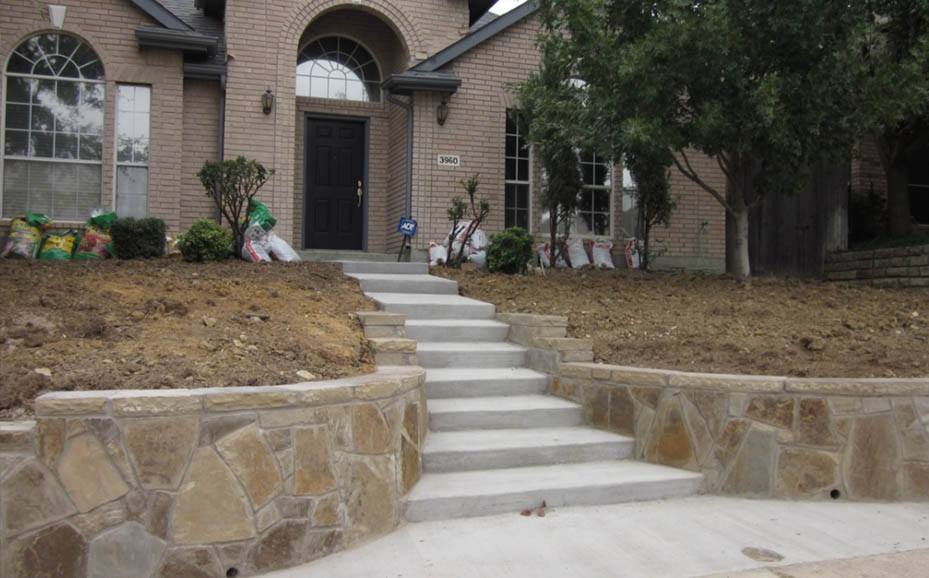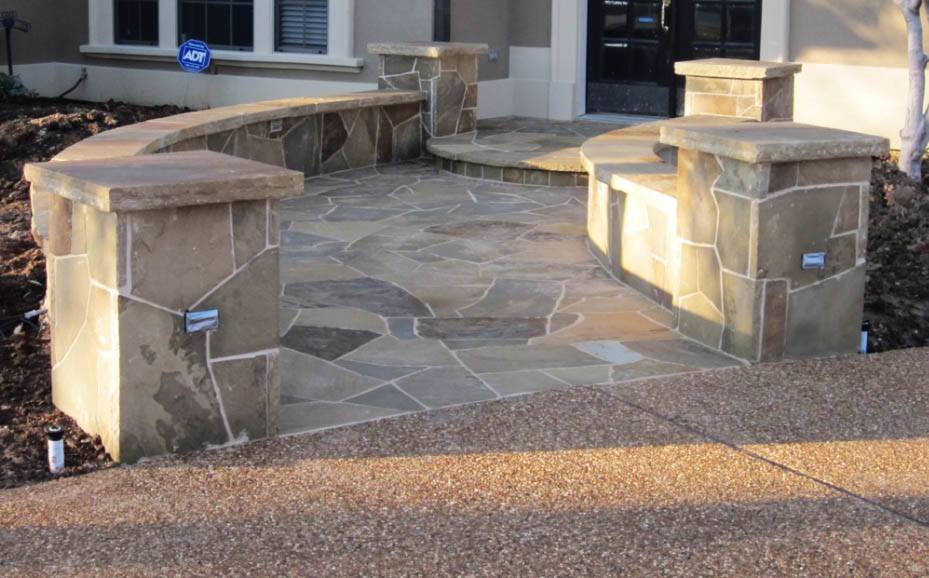 Your backyard becomes a work of art with flagstone paths, and decorative concrete patios to highlight your taste and personality.
---
Flagstone & Concrete Patios Are Cool Again!
Texas Best Fence & Patio in Lewisville offers flagstone and concrete work that is not only functional but adds a whole new level of style to your outdoor spaces. These are materials that can be found in such old historic locations as Spain, Caribbean islands and early American settlements…they used natural materials that were available. Today we have better mortar and concrete materials and the quality of the products as well as the level of finishes far surpass those of earlier years.
How Do We Help?
From design to installation, we take care of all the steps. When we finish, you have the perfect addition to your yard to complement to your patio cover, arbor or deck — or to simply add safety, usability and, of course, to the beauty of your home.
Natural Flagstone and Brick Paving

Modern flagstone pathways, decks, outdoor kitchens and other decorative elements can be designed for your tastes and fit your personality. Whether you prefer something elegant and refined or rustic and rural, today's products provide so many more choices than ever before. When properly installed on a well-prepared site, natural flagstone can last for decades with very little maintenance and brick pavers can produce level, elegant surfaces that can include borders, patterns…the list of possibilities just goes on.
Concrete Patios and Walks
When you need the strength, durability and affordability of concrete, you don't have to settle for plain gray surfaces anymore. Concrete stamping, texturing, staining and sealing means you have a nearly unlimited choices in the look and feel of your outdoor pacing surfaces. There is no reason that the concrete work for your driveways and walks need to look like your neighbor next door or down the street.
If matching existing work is important to you or you need to comply with neighborhood association rules, that's no problem either. We offer a complete array of concrete services and finishes for whatever your needs might be.
Our name is Texas Best Fence & Patio, but we're a team of professionals with experience in much more than just fencing. Our wide range of products and services work together to turn your home and your yard into a work of art that you can be proud of.
---
Call Texas Best Fence & Patio in Lewisville today at 972-245-0640 to discover the possibilities and the new look we can bring to your property. Browse our Photo Gallery then set up an appointment for a free consultation and estimate. We can address all your flagstone and concrete patio or paving needs.