Local Reviews
for Garland, TX
Texas Best Fence & Patio
Rated
5.0
out of 5 stars based on
1
customer reviews
---
The best experience
Lauren

-

Garland

,

TX

75044



Review of
Texas Best Fence & Patio
This fence was over a year in the works due to HOA complications and Chris Hudson was seriously the best possible person to be project manager on this. He was patient and incredibly responsive every step of the way with every ridiculous thing the HOA and ACC required. Chris was professional, friendly, and knowledgeable. He was flexible in the changes we had to make both far out from and during the project. The men working to put up the fence were insanely efficient and very kind. They threw this monster of a fence up in no time and it is absolutely beautiful. This company made a stressful time way easier for us.
---
Chris H.
Fence replacement
Near

Crooked Creek,

Garland

,

TX

75043
Chris H.
Survey
Near

Courtside Dr,

Garland

,

TX

75044
Chris H.
Survey
Near

Courtside Dr,

Garland

,

TX

75044
Chris H.
Survey
Near

Broadway Blvd,

Garland

,

TX

75043
Chris H.
Fence
Near

Lexington Dr,

Garland

,

TX

75041
Chris H.
Fence quote
Near

Briarbrook Ln,

Garland

,

TX

75040
Erica W.
Garland PC
Near

Melrose St,

Garland

,

TX

75042
Erica W.
Garland fence
Near

Courtside Dr,

Garland

,

TX

75044
Erica W.
Garland stain estimate
Near

Wagon Wheel Rd,

Garland

,

TX

75040
Erica W.
Garland fence estimate
Near

Meadow Flower Ln,

Garland

,

TX

75043
Outdoor Living Projects
Outdoor Living Contractor in Garland, TX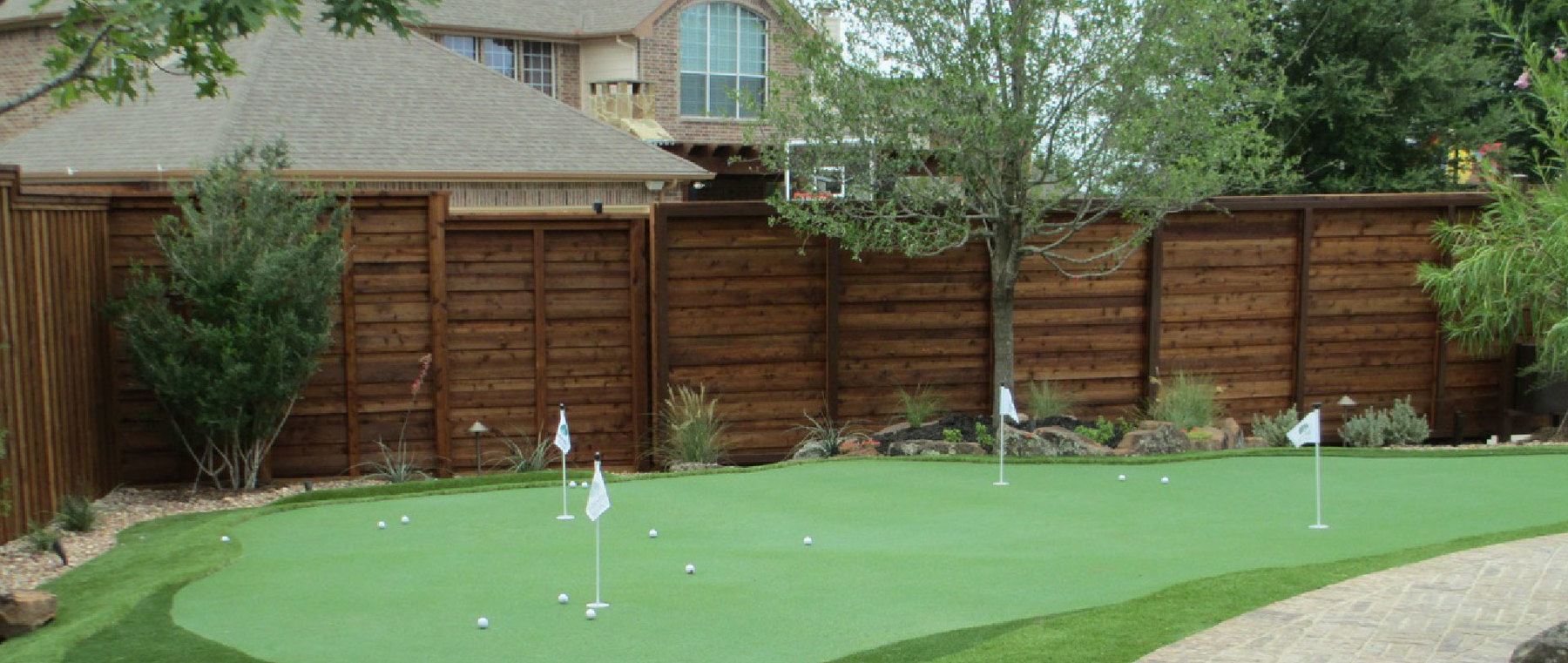 We specialize in custom wood fences designed to complement the look and feel of your property. We prefer to install metal posts set in concrete for support, but we can also use wooden posts as your budget and desires dictate. If you're not sure what you want, we suggest a beautiful pre-stained cedar wood fence that will last for years.
Other materials that are requested by homeowners are also available, but Texas Best Fence will always talk honestly and fairly about methods and materials that should be avoided or require special treatment. Although wood is and always has been a natural product, there can be a great difference in the quality of wood for outdoor use. Some wood types are just better suited to natural weathering processes than others.
A wood privacy fence can also increase the value of your property. If you've decided to fence your yard, make sure that you know the fence height rules for your area.
If you live in a subdivision or a development, check the deed restrictions before choosing a fence. Most subdivisions have rules and regulations regarding the materials and height of fences. Some don't allow fences in the front but allow them in the backyard.
Your neighbors are another important consideration. A boundary fence may be a shared responsibility with your neighbor. Check the laws pertaining to property fences before going any further. Once you're sure about the rules and regulations, it's important to talk to your neighbors that may be affected by a new fence. A sit-down meeting usually works better than a letter to keep communication open and friendly.
Let's say everything is a go and you're ready to decide on the type of fence you want for your property. Choosing the height of your fence might be a hard decision. Here are a few guidelines you can start with.
3 feet – front yard
6 feet – backyard
8 feet – deer fence
The height of your fence will likely depend on your family's lifestyle, needs, and budget.
Contact us today to schedule an appointment for an estimate at your home in one of the neighborhoods of Garland TX.