Outdoor Living Privacy Solutions
By Colby Coward / January 18, 2016
---
Privacy is an important part of outdoor living, whether enjoying time with family and friends, or individual peace and quiet. Whether you're splashing in the pool or relaxing in a hammock you should be able to enjoy a certain amount of privacy from prying eyes. By adding protective elements to your yard, you can enhance the entire look and feel of your surroundings. Here are 4 solutions that will add to your outdoor living privacy.
Table of Contents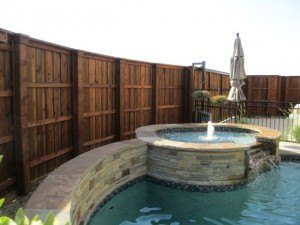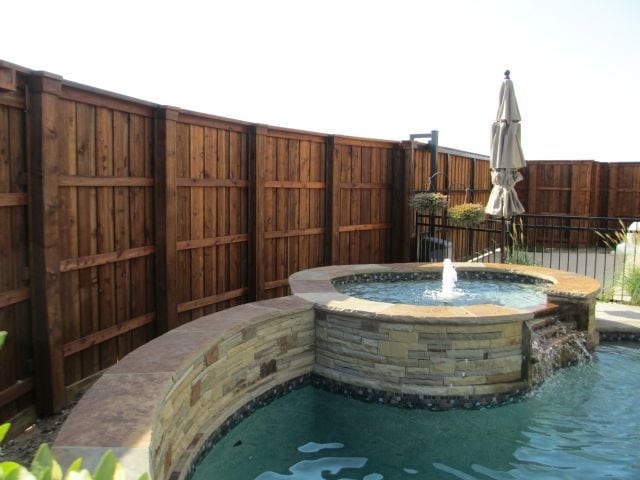 Privacy Fences
This is the first thing most people think of when looking for privacy in their outdoor living space, and for good reason. A privacy fence is able to provide optimal outdoor privacy. Standard fences are 6 ft. tall, but for added privacy choose one that's at least 8 ft. in height with no large gaps. This will keep even the nosiest of neighbors at bay.
Take a look at our fence photos here.
Lattice
Adding a lattice is a great way to personalize your privacy needs. Lattice panels do have gaps in them, so you can increase privacy by adding vines or climbing plants. Climbing roses and other flowering vines add a splash of color and as they grow can be woven through the lattice to create a more solid wall. Lattice can be used on its own, added as a wall to surround a pergola or patio cover, or can be added to the top of a fence to give texture and extra height.
Shrubs and Trees
A long-time protector of outdoor living space, shrubs, and hedges create a living wall that gives a private space to you and your family. It can take time for plants to grow in, but they will add functional beauty to your yard. Shrubs and trees can also help reduce noise.
Screens
If you only want to block a section of your yard from view, screens are a great way to go. Screens can be hung or free-standing and look great around a patio or pool area. They can also be found in many designs to reflect your style preferences and complement your home.
Outdoor Living Privacy Solutions
For anyone who loves their solitude and personal time with friends and family, creating a comfortable, protected outdoor living area is the way to go.
Texas Best Fence can create custom privacy solutions for your yard. Click here to request an estimate or call 972-245-0640.
Request an Estimate Today
Now that you're thinking of the main types of outdoor structures
and their uses, you can create a concept that works for your
family. Keep in mind the purpose of the structure, whether natural
light in your home is a factor, and where you want the focal point
of your backyard to be. Once your gears get turning, reach out to
request an estimate on your concept.