How Much to Stain Wood Fence
By Colby Coward / July 29, 2021
---
Fences are vital in enhancing security, defining boundaries, and improving the curb appeal of a home. While there are many fencing material options, wood is typically the most popular due to its versatility. To keep a wood fence looking great, proper maintenance and stain can extend the life of your fence.
Table of Contents
What Determines How Much to Stain Wood Fence?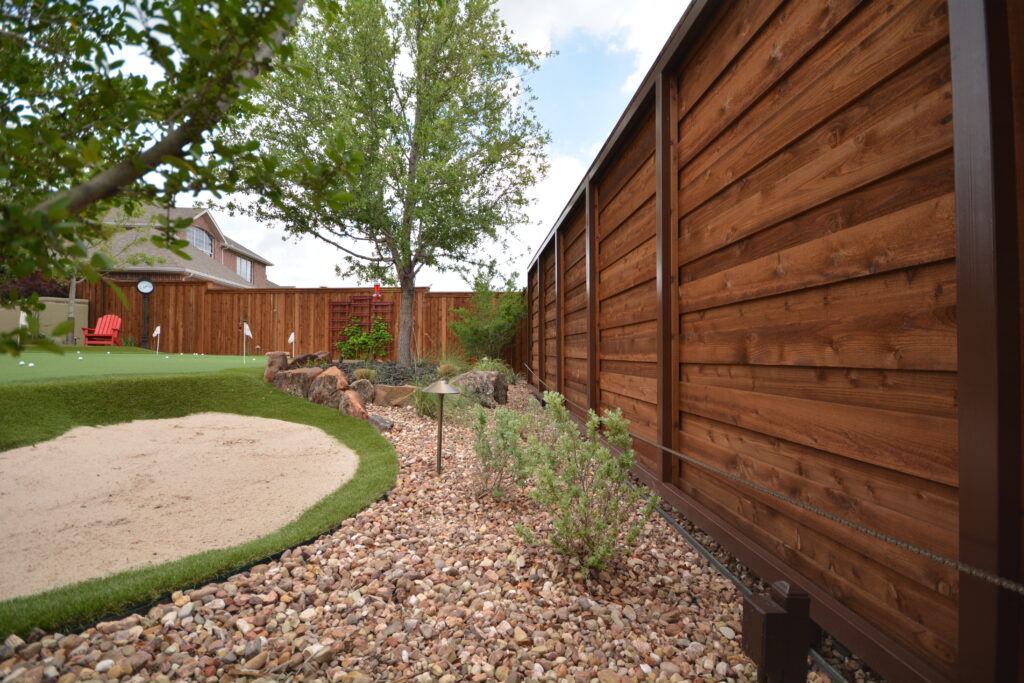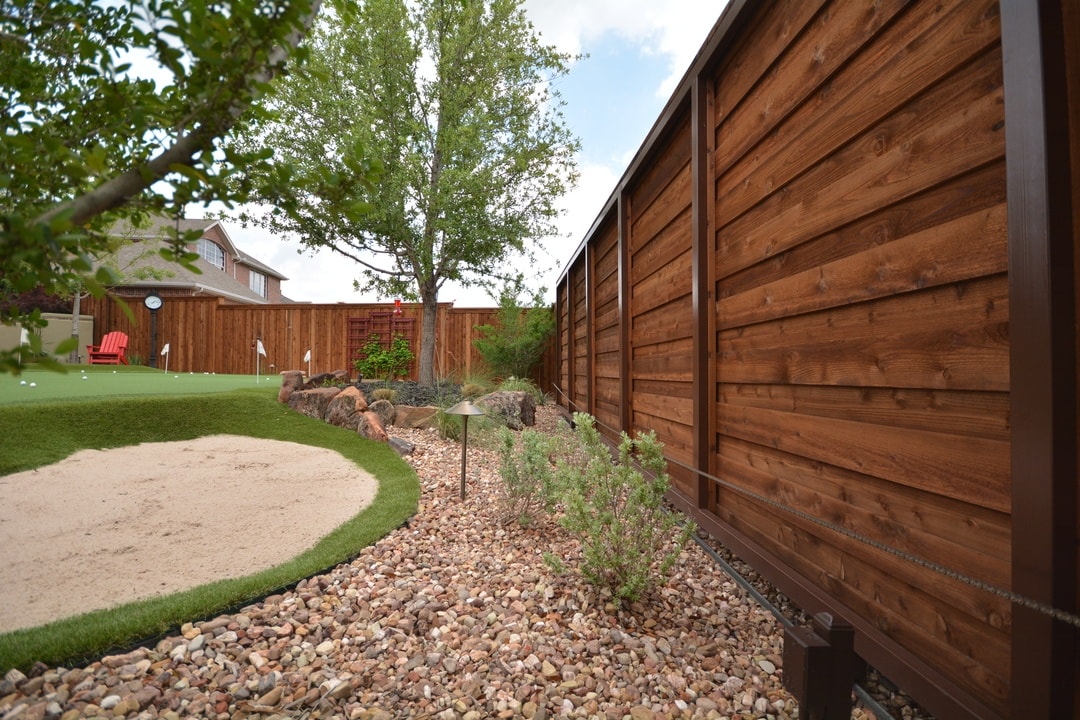 The cost of staining a wood fence can vary depending on factors such as the type of wood, the fence's length and width, and the number of coats needed.
Before hiring wood fence staining services, always discuss the total cost with the company you are considering. Doing this ahead of time will allow you to determine how much it will cost to stain your wood fence and how it compares to your budget.
Factors that May Impact Staining Your Wood Fence
Wood fences are available in a wide range of materials and styles. One of the most popular fencing materials is pine. Since this material is soft and has large pores, it absorbs water-based products within a short time.
When staining a pine fence, we recommend using an oil-based product to coat the material and protect it from UV rays and pests.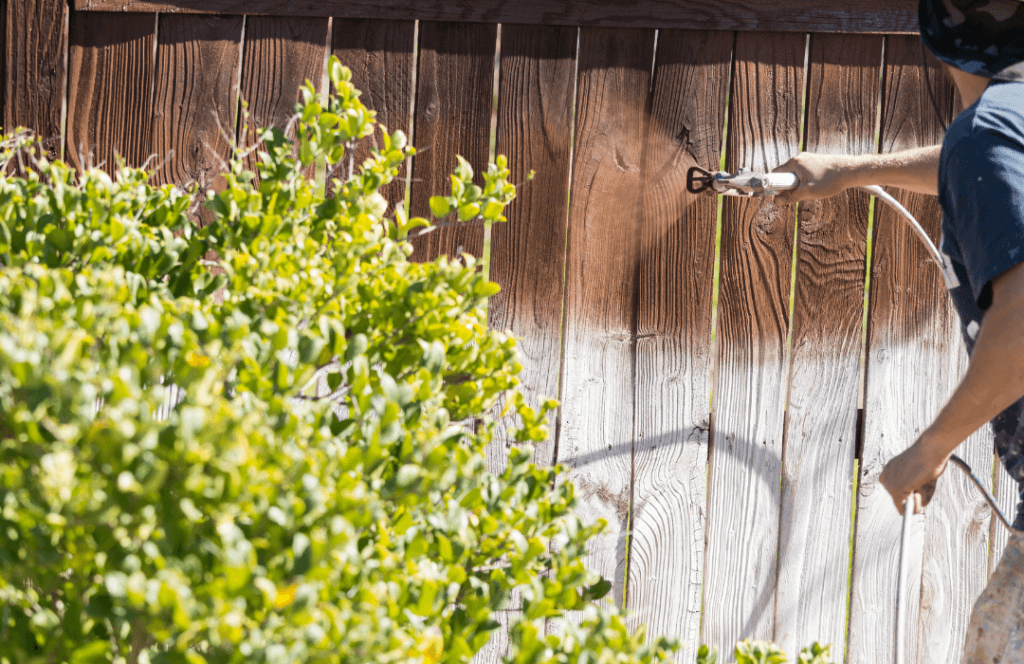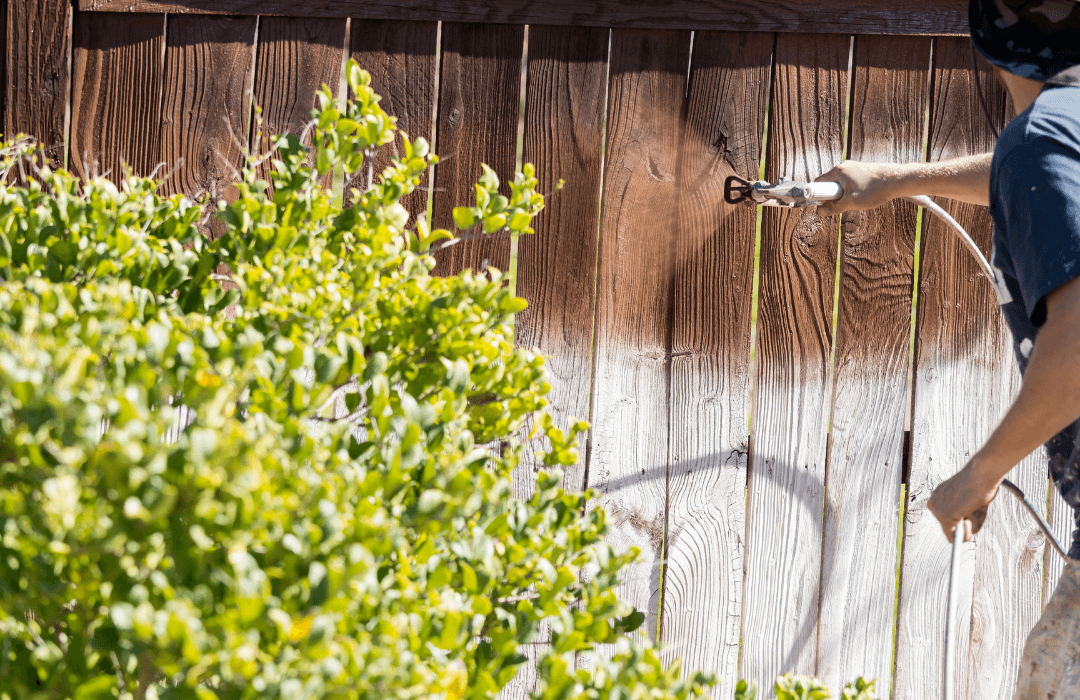 Oak fences are popular for their durability and relatively lower purchasing cost. Despite being hardwood, it also has large pores which penetrate water and encourage rotting. Hence, it is advisable to stain your oak fence with an oil-based stain.
Cedar is a natural beautiful fencing material known for its resistance to moisture and insects. Still, it fades when exposed to sunlight for an extended period and will need to be restained. PRO TIP: we recommend staining a cedar fence every 3-5 years.
Wooden fences often have varying designs depending on their purpose and place of installation. If you wonder how much it will cost to stain your wood fence, note that the type may also determine the total expenses.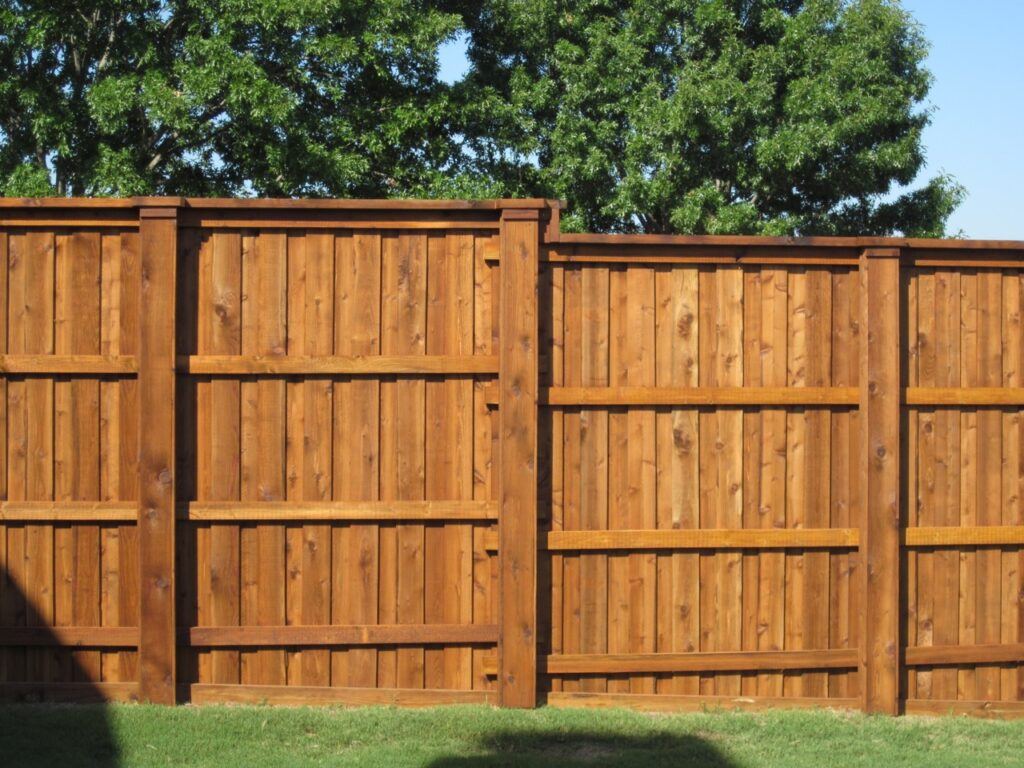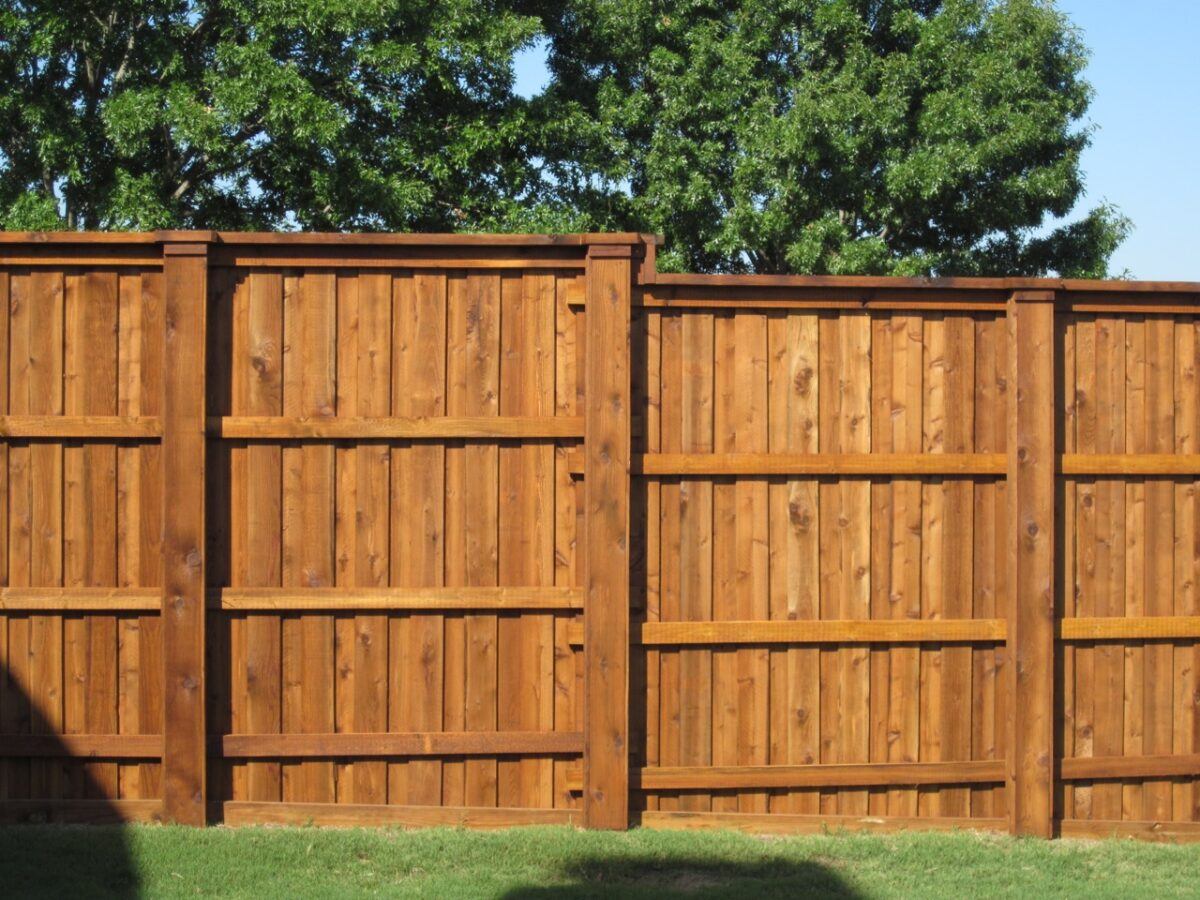 Things to Consider When Choosing a Stain for Your Fence
When staining a fence, it is essential to use a product that provides adequate protection and improves the curb appeal. One of the factors to consider is the type of wood and its texture. These aspects will help you determine the most appropriate stain and how many coats of the product you should use. The texture and type of wood will also allow you to estimate the amount of preparation your fence needs before application.
Another factor to look out for when selecting a stain for your fence is opacity. This term refers to the level to which the product will cover up the wood grain. While an opaque pigment is better at protecting the wood, it suppresses the fence's beauty by concealing the grains. If you prefer to maintain the beautiful appearance of your wood fence, you should opt for a lighter and more transparent stain.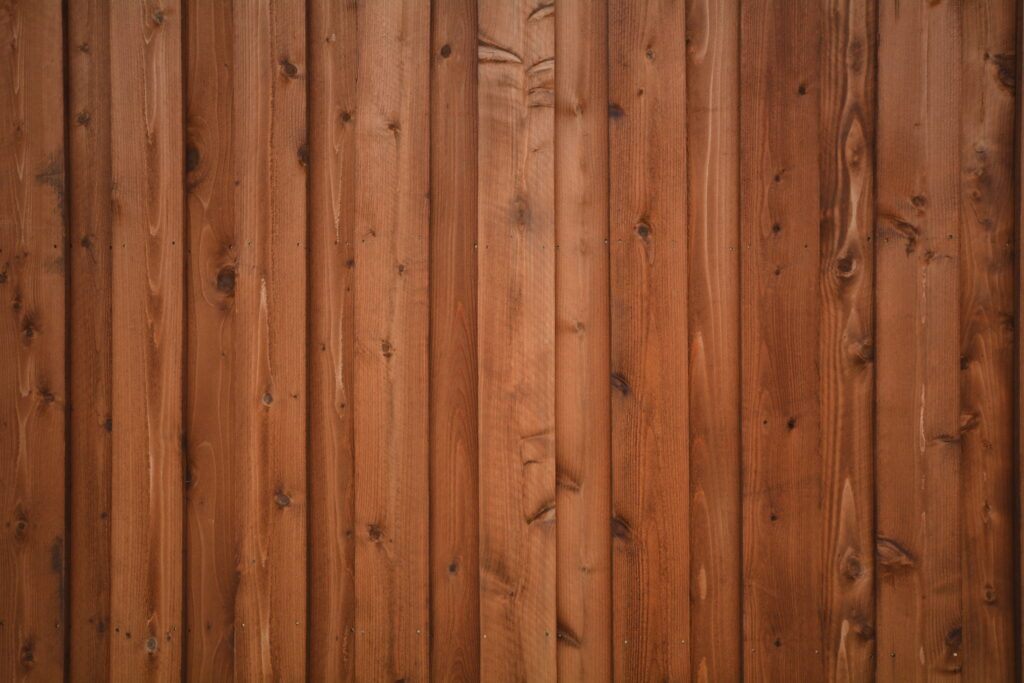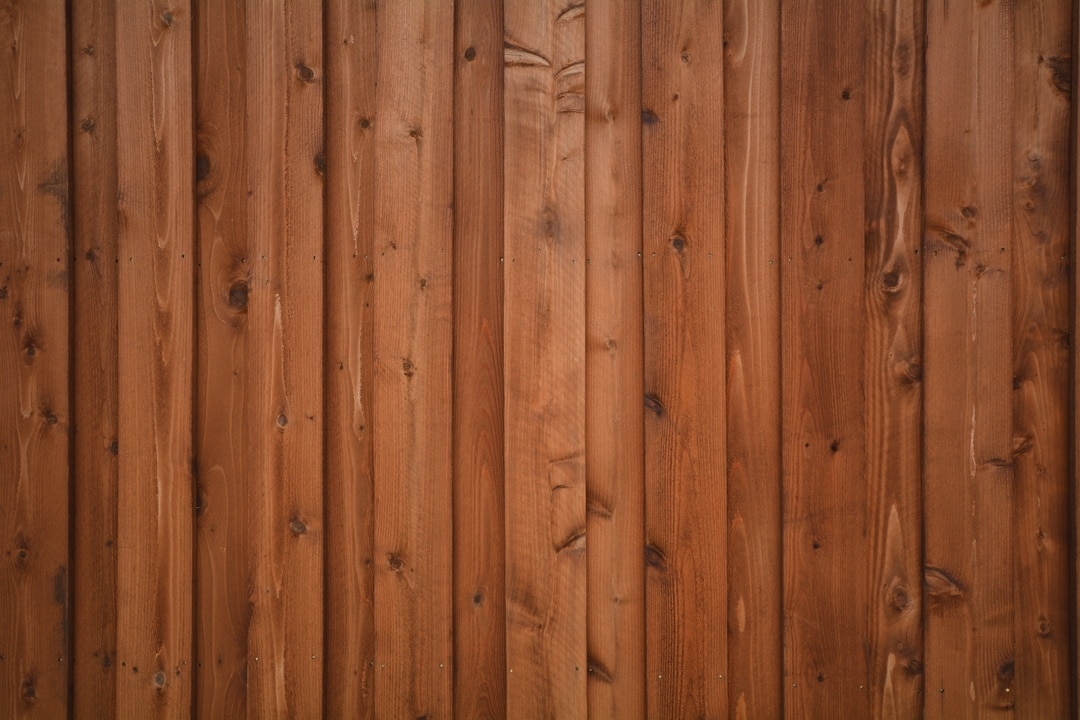 Prior to staining a fence, most homeowners wonder if they should go for a water or oil-based product. Water-based stains are lighter, easy to clean, and more friendly to the environment. However, since they dry fast and are easily absorbed by the wood, they can have an uneven look after application. These products do not work as well for softwoods, but you can use them for hardwood fences. Oil-based stains are suitable for most types of hard and softwood. Despite taking more time to dry, they create an even finish and provide better protection against UV damage.
Contact Texas Best Fence & Patio for Staining Services
Staining services from a professional will ensure that you use the most appropriate products on your fence. At Texas Best Fence & Patio, we offer reliable and high-quality wood fence staining services. Before starting a job, our experts provide you with a detailed estimate to help you determine how much it will cost to stain your wood fence. They can also advise you on various ways to maintain your wood to boost its lifespan.
Request an Estimate Today
Now that you're thinking of the main types of outdoor structures
and their uses, you can create a concept that works for your
family. Keep in mind the purpose of the structure, whether natural
light in your home is a factor, and where you want the focal point
of your backyard to be. Once your gears get turning, reach out to
request an estimate on your concept.