Fall Home Maintenance Checklist
By Colby Coward / November 5, 2018
---
Estimated reading time: 8 minutes
Along with a welcomed break from the hot summer heat, the cooler fall months also give you the chance to take on those home maintenance chores that you've been putting off. Putting together an outdoor fall and winter home maintenance checklist is a great way to ensure you clean and maintain your outdoor living area and the exterior of your home and yard.
Yard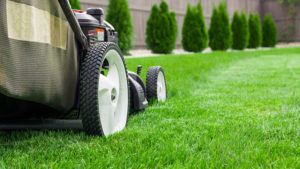 The grass and plants in your landscaping may need a bit of extra care to prep for winter. Some plants need pruning back at this time, while others need a final fertilizer application. You can also start cutting your grass a bit shorter and later in the evening to help stunt its growth over the next few months.
Taking the time now to aerate, fertilize, and reseed will keep your lawn looking great throughout the rest of the year. Trim any dead branches from your trees to prevent them from damaging your home in the event of a storm. Rake up any fallen leaves so that they don't damage your lawn or become a nesting place for unwanted critters. Remove any standing bodies of water that may attract mosquitos or other pests. This is also the perfect time to clean your gardening tools and lawn mower before storing them for the winter.
Hoses, Faucets & Sprinklers
It's important to drain your exterior water lines, faucets, pools, and ponds. Turn off the water to your outdoor faucets and sprinkler systems. This will help prevent your pipes from freezing and getting damaged. Store water hoses properly so that they don't get left out and damaged by the cold winter weather.
Blow out all the water in them so that it doesn't freeze and develop into a leak after expansion. Winterizing your sprinklers is extremely important and helps prevent extensive damage to your entire irrigation system.
Patios and Decks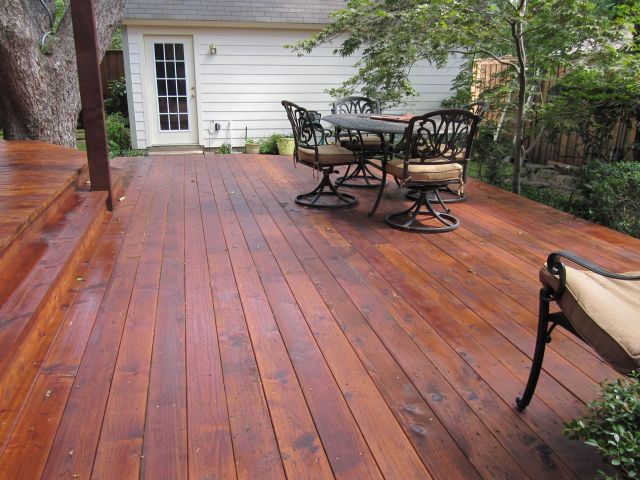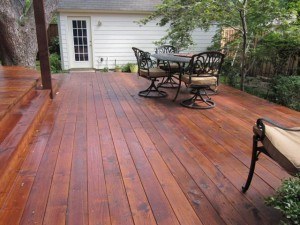 Inspect your concrete and flagstone patios and wood decks. If you notice anything that needs to be repaired, now's the time! Use a pressure washer to remove all that summer dirt and debris. Check your deck for splinters or nails that may have popped up.
Sanding or a new coat of weatherproofing may be needed. This can protect your hardscaping from the potentially harsh winter weather. Check all of your railings to see if they're loose and need to be tightened or replaced. Whether you are storing it or leaving it out all winter, now is also a great time to give your patio furniture a good cleaning.
Learn More: Concrete Care and Maintenance
Hardware
All exterior hardware should be checked. This includes hinges and handles on gates, doorknobs, and locks for outside storage. If you reuse the same home maintenance checklist from year to year, be sure to include the locations of these pieces. Always check for rust on your hardware that could prevent them from working properly.
Roof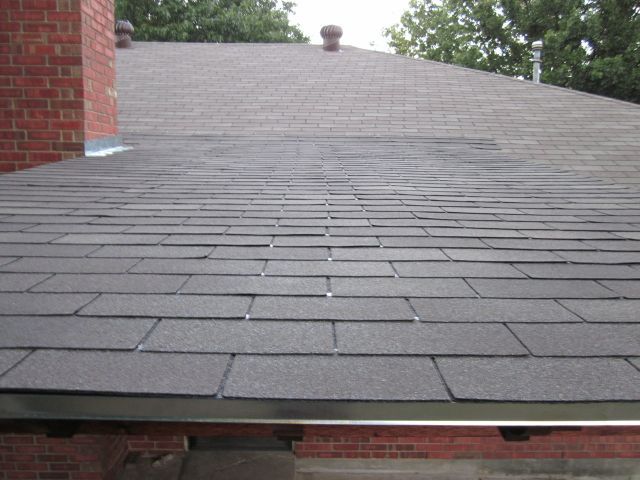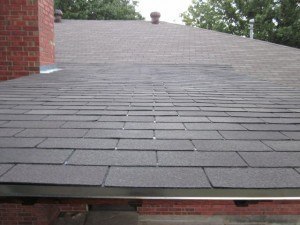 Make sure you add a roof inspection to your fall maintenance checklist this year. Damaged or old shingles can degrade and cause leaks. Be sure to check the flashing around your chimney to ensure that the coming melting snow doesn't cause any roof leaks.
Fall is also a good time to check out the shingles on your roof. Make sure they haven't been damaged or broken by a storm or the hot sun. If your roof shows signs of damage, it's important to get it repaired quickly before leaks or water damage occur.
Gutters
Ensure your gutters and downspouts are clear of leaves and other debris that could cause them to clog. Overflowing or full gutters can cause damage to your home's exterior if the extra weight causes them to pull away from the house.
If there is a leak or a crack in your siding, it could cause water damage internally. Ensure the runoff spouts for your gutters are located in places where water won't build up and damage the rest of your lawn.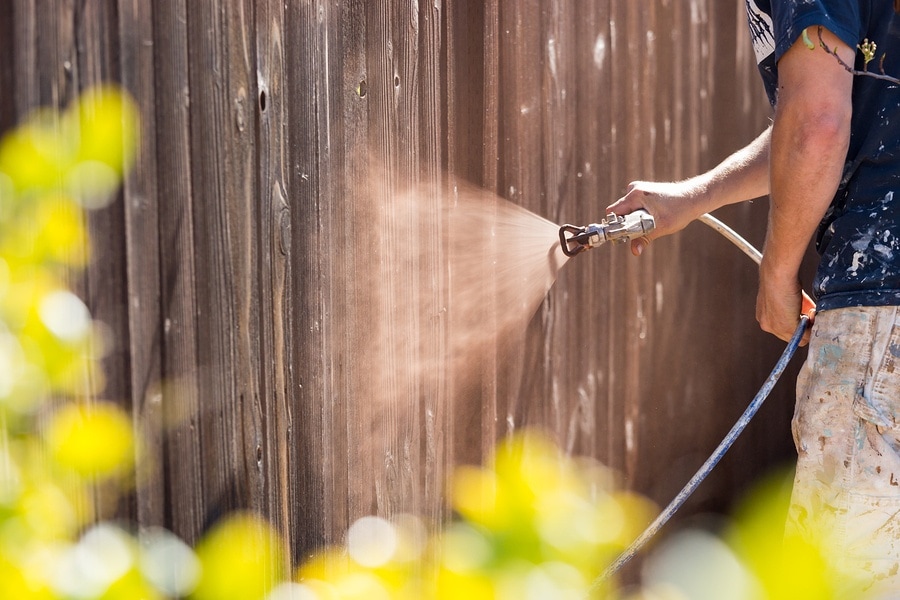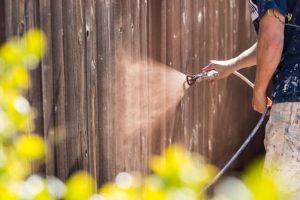 Fences
Before winter arrives, power washes your fence to clean off all dirt and debris that has settled on it. Then, select a high-quality, oil-based wood fence stain and apply it to the entire fence. This will protect the wood from the harsh winter elements. Inspect your fence for any damage, and replace posts or boards that are showing signs of rotting or stability problems.
Trim large tree branches and bushes back from the fence to help prevent extensive damage. You also want to make sure you regularly check for knotholes. These are ideal homes for insects and other pests that could cause a lot of damage to the structure of your fence.
Exterior Siding and Trim
This is a very important time to check and look over the outside of your home. Look for damaged siding, cracks, and other things that could cause water to seep in, or heat to escape from the inside of your house.
Storm windows and doors should also be checked to make sure they are still secure and clean. Check the trim on your home to ensure it's not rotting, and give it a fresh coat of paint if needed.
Exterior Walls
Check to ensure no cracks, holes, or gaps in your trim, walls, or siding. Make the necessary repairs with caulk and replace rotted wood. Fall is also a good time to brighten up the exterior of your home by getting the dirt and debris off with a power washer. The lower temperatures and humidity make it a good time to repaint.
This not only gets you a jump start for spring but also ensures that the exterior of your home is properly sealed and protected from the harsh winter elements.
Screens and Windows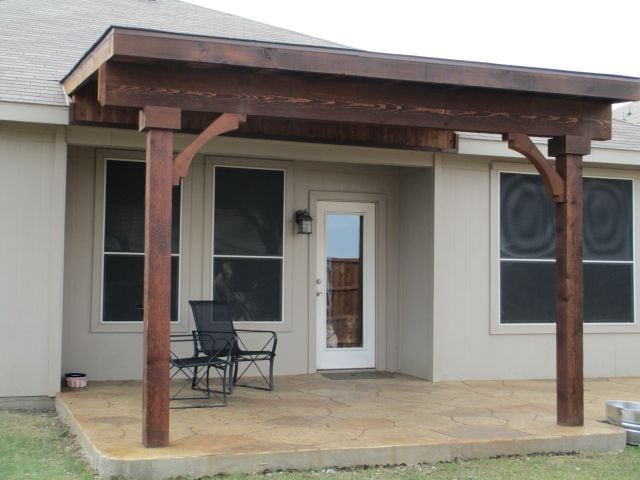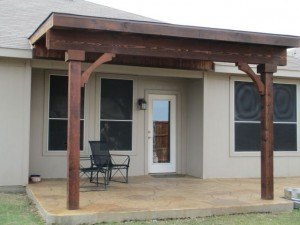 The fall months are a great time to remove the screens from your windows and give them a good cleaning. Check for holes or tears in the screen mesh, and make sure they still fit and seal properly on your windows. While they're off, give your windows a scrub as well.
Washing your windows will remove summer grime and let the sun in to provide warmth and natural light in the winter. Inspect the trim around your windows and make repairs or caulk as needed. A leaky window could not only let water in but could also let warm air out, causing your electricity bill to skyrocket.
Tools and Equipment
Any landscaping tools, such as weed eaters, mowers, and hedge clippers, should be stored away at this time. Run any extra gas out of these tools or add a gas stabilizer to keep the gas from degrading over the winter months. Old gas can cause a lot of damage to an engine, causing your tools to be unusable come spring.
Be sure to cover or store the tools properly so that they will be in good shape for a quick tune-up when you need them next. Do not leave them out in the open and uncovered. If you detect any rust on the tools, use a rust remover to get rid of it. Rust can build up over time and ruin expensive tools and equipment.
Have Heat Ready When You Need It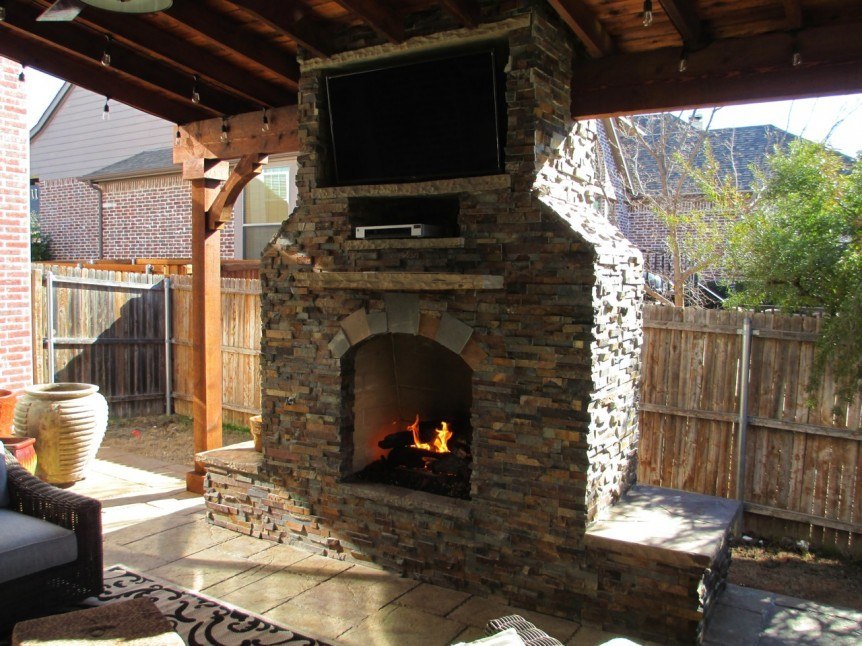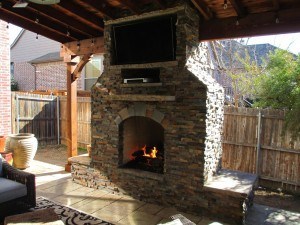 While our area doesn't experience the extreme cold of northern states in the winter, you'll want to ensure your heating system is ready when you need it. Include scheduling your fall heater tune-up in your home maintenance routine.
Change your air filters regularly to keep your heater running efficiently in colder weather. Incorporating a fire feature in your outdoor living space is another great way to extend the time you get to spend outside.
Have your fireplace and chimney cleaned and inspected whether you're warming up indoors or outdoors. While you're at it, put fresh batteries in your home's smoke and carbon monoxide detectors. With these fall and winter outdoor home maintenance tips, you can make the most out of your outdoor living space this holiday season!
Learn More: Outdoor Living Features with the Most Impact
Request an Estimate Today
Now that you're thinking of the main types of outdoor structures
and their uses, you can create a concept that works for your
family. Keep in mind the purpose of the structure, whether natural
light in your home is a factor, and where you want the focal point
of your backyard to be. Once your gears get turning, reach out to
request an estimate on your concept.