5 Benefits of Automatic Driveway Gates
By Colby Coward / February 15, 2016
---
Watch almost any television show about the rich and famous and you'll notice the homes of these celebrities all have several things in common. Probably one of the most universal features that each home has is an automatic gate. Automatic driveway gates add a touch of class to a home and act as a supplement to existing security features. But they aren't just for the rich and famous anymore! Here are 5 reasons you could benefit from automatic driveway gates for your outdoor living space.
Table of Contents
It's A Security Upgrade
They say your home is your castle, which means it needs to be defended. An automatic gate provides an extra layer of security for your home by allowing you almost complete control over who has access to your property. The installation of a PIN entry system prohibits those without an automatic opener from gaining easy access to your home. Denying quick access is a deterrent for most thieves and criminals; climbing the fence or messing with the security box increases their risk of exposure.
It's A Matter Of Privacy
With automatic driveway gates, unwanted visitors are no longer an issue. They can't get access to your property, so you know they aren't going to knock on your door at dinnertime. The gates prevent strangers from using your property as a parking space when they want to visit a neighbor.
It's Extra Protection For Your Children
Speeding cars on residential streets kill hundreds of children each year. It's gotten to a point where many parents won't let their kids play in the yard at all, fearing out-of-control vehicles or even child predators.
The installation of an automatic gate provides the peace of mind that you need to let your kids play in the yard freely. The gate keeps unwanted people out, but it also keeps your children in.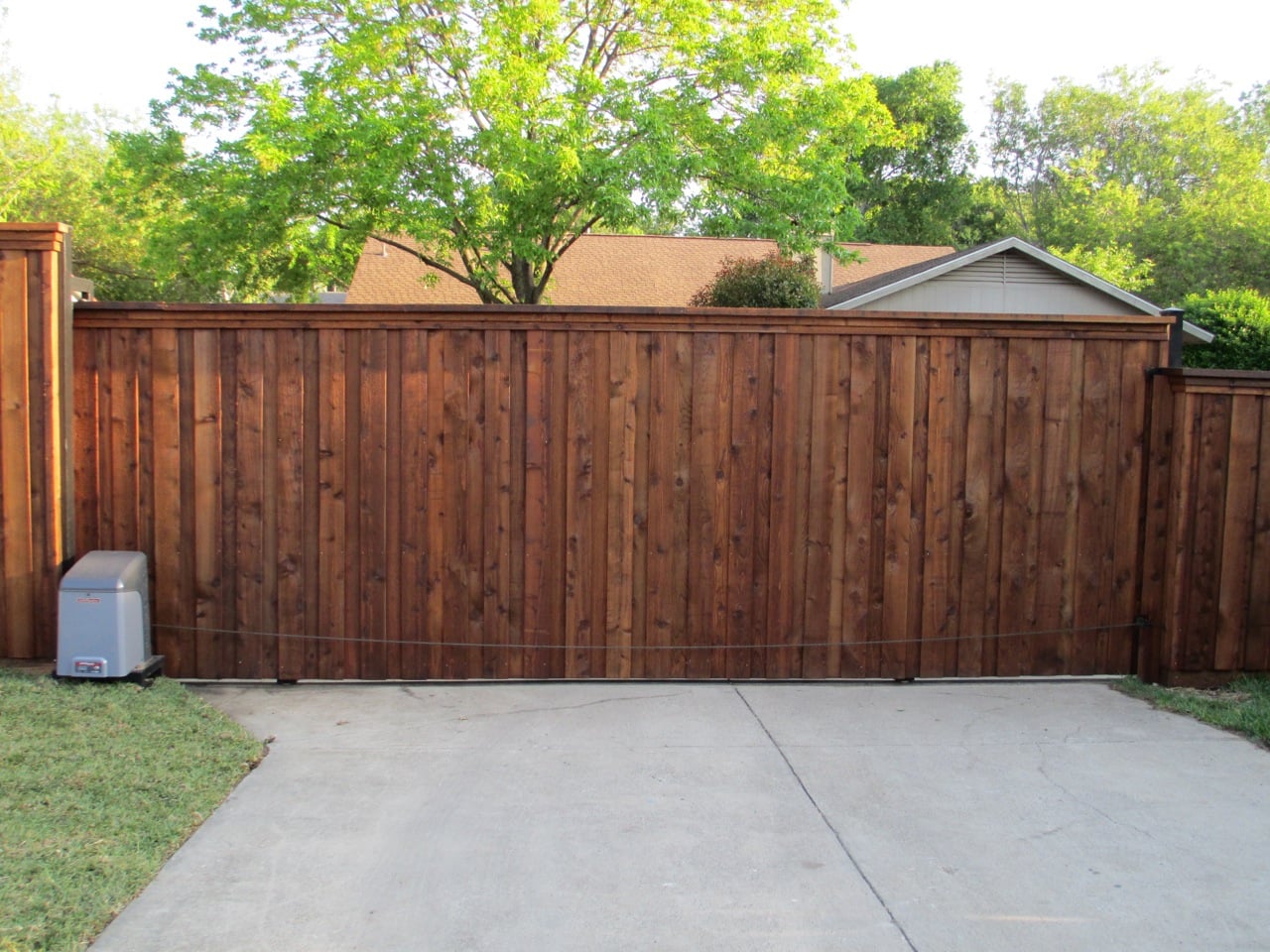 It's An Insurance Discount
Car alarms, Lo-Jack, and other theft deterrents reduce the risk of a stolen car and provide discounts on your insurance. Your provider wants to pay as few claims as possible, so anything you can do to limit their potential liability is going to be rewarded. The same is true for your home.
Insurance companies are thrilled when homeowners are proactive with the safety and security of the property. A savings of only a few dollars a month adds up quickly over the course of several years.
It's A Boost To Property Value
Virtually any upgrade you do to your home increases the value of the property when you try to sell it. The upgrades that yield the biggest returns are those that appeal to a broad base of potential buyers. This easily puts the safety and security benefits of an automatic gate high on the list.
Your automatic gate also raises the curb appeal of your home and helps the property stand out from the rest of the neighborhood. Potential buyers see the gate as a point of differentiation between your home and others, justifying the higher price.
PHOTOS: Browse our gallery of automatic gates.
Automatic driveway gates offer significant safety and security benefits for your home. Speak with a contractor to discuss your options.
Request an Estimate Today
Now that you're thinking of the main types of outdoor structures
and their uses, you can create a concept that works for your
family. Keep in mind the purpose of the structure, whether natural
light in your home is a factor, and where you want the focal point
of your backyard to be. Once your gears get turning, reach out to
request an estimate on your concept.