An outdoor kitchen is a wonderful home feature that expands your living space for activities and entertainment. It allows you to get outside for backyard barbecues, family gatherings, and quiet dinners year-round – even on chilly fall and winter evenings.
Today's outdoor kitchens can be designed and equipped with state-of-the-art grills, refrigeration equipment, storage, and accessories that will rival even the best indoor gourmet kitchens. Here are some important tips to help you design the outdoor kitchen of your dreams.
Plan Your Location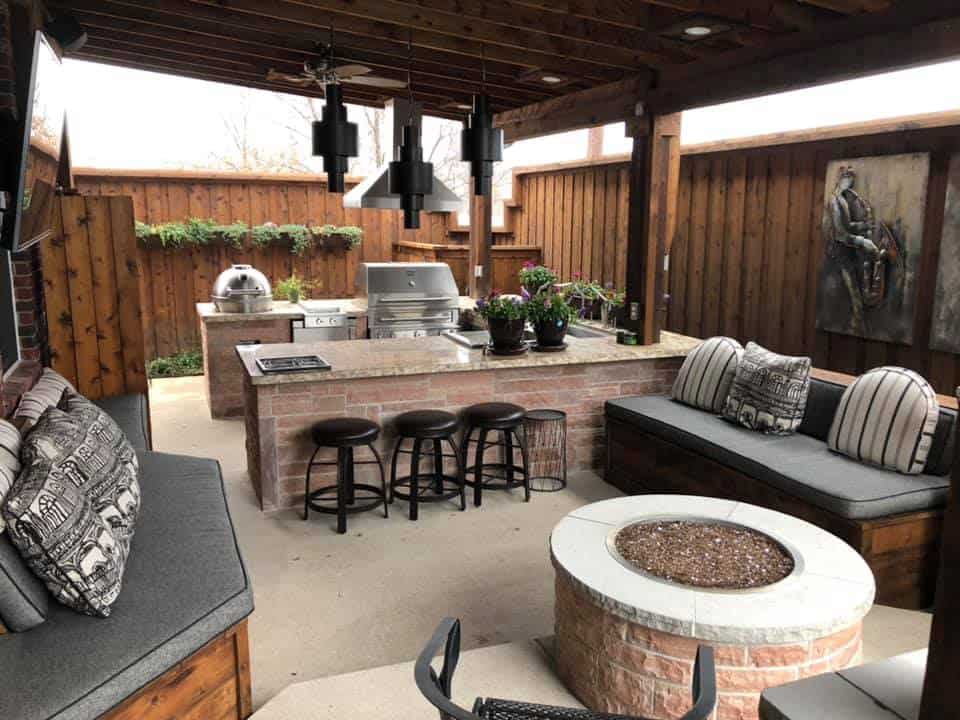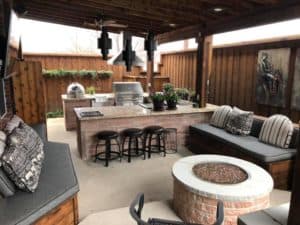 The location of your kitchen will impact convenience for serving and dining, as well as your budget. Outdoor kitchens located close to the house can save you money. With close proximity to your indoor kitchen, you'll have easy access to appliances, cookware, dishes, and utensils that are stored inside. Because of the distance, kitchens located further away from the house must be self-sufficient. They will require electrical wiring and outlets, water lines, and gas lines that must be run from the main connection at the house and installed by a professional contractor. These additional utility costs can increase your outdoor kitchen costs, so be sure to include room for them in your budget.
Select Your Outdoor Kitchen Equipment
There's a variety of equipment and accessories to choose from when it comes to designing your outdoor kitchen. These days, it's incredibly easy to select great options that fit your needs and budget. Typically, the centerpiece of your outdoor kitchen is the grill. You can choose from top-quality, professional-grade grills that cook with gas, electricity, wood, and charcoal. There are even hybrid grills that cook with all of them.
Other cooking equipment such as cooktops, side burners, smokers, rotisseries, griddles, deep fryers, and wood-fired pizza ovens are great to implement into your design as well. If you want refrigeration, under-counter refrigerators and freezers, ice makers and bins, beverage coolers, wine coolers, and kegerators for tap beer are available. You can also consider some practical options like dishwashers, sinks, mixers and blenders, warming drawers, storage drawers, cutting boards, trash bins, and lighting.
Select Durable Materials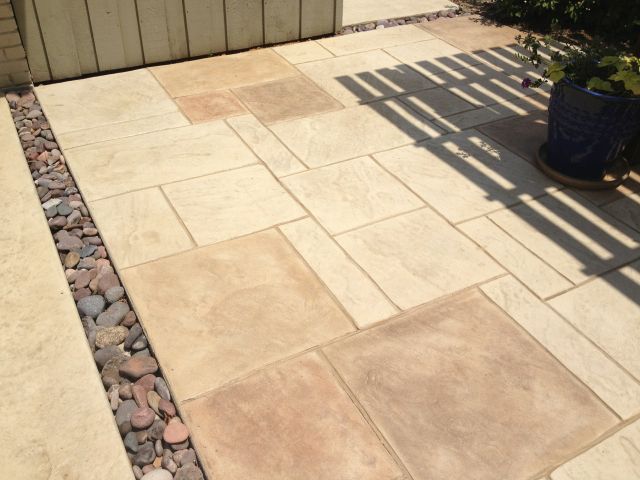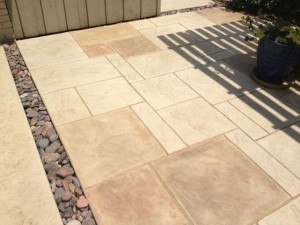 Flooring – Choose a durable, easy-to-clean flooring material like concrete, brick, natural stone, or sealed wood that will resist spills and stains from food and drinks. For extra protection on concrete and natural stone, use a protective sealer.
Cabinet Materials – The framework of your outdoor kitchen can be covered with concrete, stucco, brick, natural stone like marble, granite, limestone, slate, river rock, and flagstone, wood, or stainless steel. When choosing cabinet facings, select materials with easy-to-clean finishes and colors that complement your home's architectural style.
Countertops – Countertops for your outdoor kitchen can be made from natural stone like granite, marble, and slate. Materials like cultured stone, concrete, brick pavers, ceramic tile, and stainless steel are also available. Select countertop materials that are easy to clean and maintain in outdoor weather conditions.
Provide Overhead Shelter
You want to make sure you get maximum use and year-round enjoyment of your outdoor kitchen. Make sure you provide overhead shelter against sun, rain, and wind. If your kitchen is located on a patio or deck next to the house, you can extend your roofline with a patio cover. If your kitchen is away from the house, consider a free-standing patio cover or pergola.
Learn More: The Perks of Patio Covers and Pergolas
Don't Forget the Extras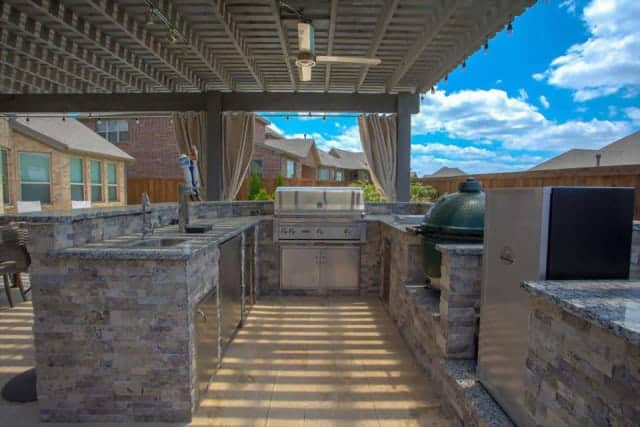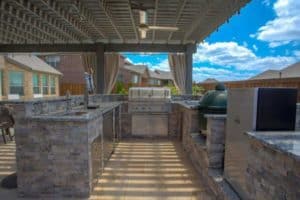 After you've designed your outdoor kitchen and selected your materials, make a checklist for the extras that will complete your outdoor kitchen:
electrical outlets
overhead lighting
adequate storage
a vent hood
overhead patio fans
outdoor heaters
an outdoor music system
Learn More: Prepare Your Outdoor Kitchen for Summer Entertainment
The days of cooking inside while your friends and family are having fun outside are gone. Outdoor kitchens come with a lot of value for you and your home. Adding one to your backyard could be just what your outdoor living space needs this year!