A Guide to Outdoor Structures
By Colby Coward / March 3, 2020
---
Estimated reading time: 4 minutes
A yard is no longer considered just a piece of property surrounding a house, the scene of an occasional barbecue, or a place to send the kids to play. Instead, the outside of a home has become almost as important as the inside.
Today, outdoor living spaces are designed and decorated just as carefully as any room in the house. If you're looking to take your outdoor space to the next level, here are a few questions to keep in mind.
Do you plan to use the space year-round?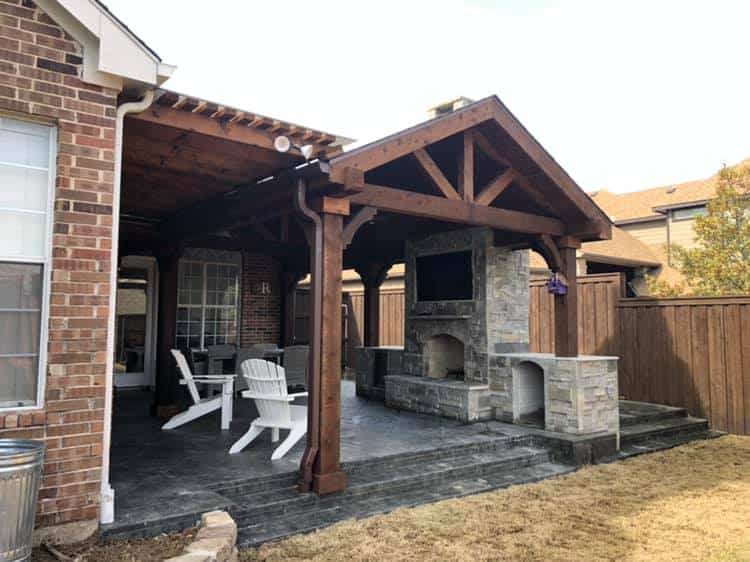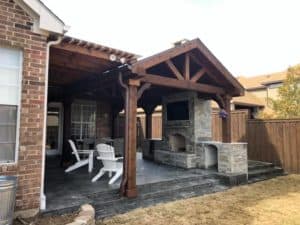 If you want to use the space year-round, the design has to accommodate the needs of the changing seasons. A patio cover that extends from the house creates the perfect shelter for any kind of weather. Patio covers give you a place for added features such as ceiling fans to help keep the heat and bugs from ruining your fun.
They can help bring warmth in the winter by setting the stage for a fire feature and comfortable furniture. Keep in mind, pergolas, arbors, and gazebos may be stylistically appealing, but they provide less shelter. 
Learn More: Outdoor Living Re-Imagined: Features for Every Season
Are you going to entertain outdoors?
If you plan to do a lot of entertaining outdoors, consider a patio cover or a large pergola. If you have enough room, you may even consider combining several different structures to create a unique entertaining space. Popular outdoor features like seating areas and kitchens are best kept under a protective structure.
What's the primary purpose?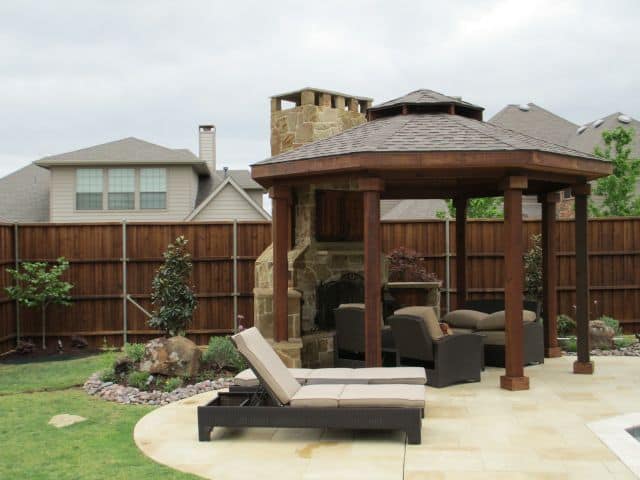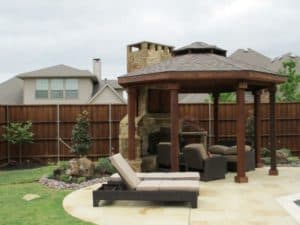 If the purpose of your outdoor living space is to create a cozy sitting area, a small gazebo or arbor may be just what you need. For a more formal outdoor dining space or to accommodate an outdoor kitchen for entertaining, consider a larger patio cover.
Patio covers help create the impression that the space is simply an extension of the house while protecting your outdoor living area from the elements.
Do you have a small yard or a large space?
A small yard might accommodate only one structure, so carefully choose the one that works best for you. But, on the other hand, a large outdoor space may allow for a few different structures.
Consider a patio for entertaining, a gazebo for lounging or an arbor tucked away in the garden for more personal pursuits. No matter which direction you take, be sure to use visual and physical techniques to help your space flow well.
Learn More: The Perks of Patio Covers and Pergolas
What goes best with your home and your own personal style?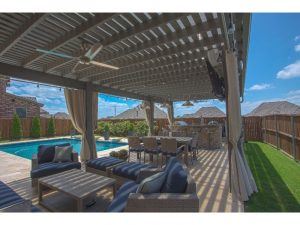 Sometimes the decision comes down to what looks best with your home's architecture. For example, a patio cover with pillars or a pergola might look better with a modern home.
On the other hand, arbors and gazebos lend themselves to more traditional or classic styles. Designing your outdoor structure to fit with the style of the rest of your home is a great way to add value and improve the aesthetic.
Outdoor structures like patio covers, gazebos, and pergolas are paving the way for outdoor living features. If you feel overwhelmed by the decision-making process, don't hesitate to consult a professional outdoor contractor. An expert in outdoor living spaces will be able to provide the information and guidance you need.
Request an Estimate Today
Now that you're thinking of the main types of outdoor structures
and their uses, you can create a concept that works for your
family. Keep in mind the purpose of the structure, whether natural
light in your home is a factor, and where you want the focal point
of your backyard to be. Once your gears get turning, reach out to
request an estimate on your concept.